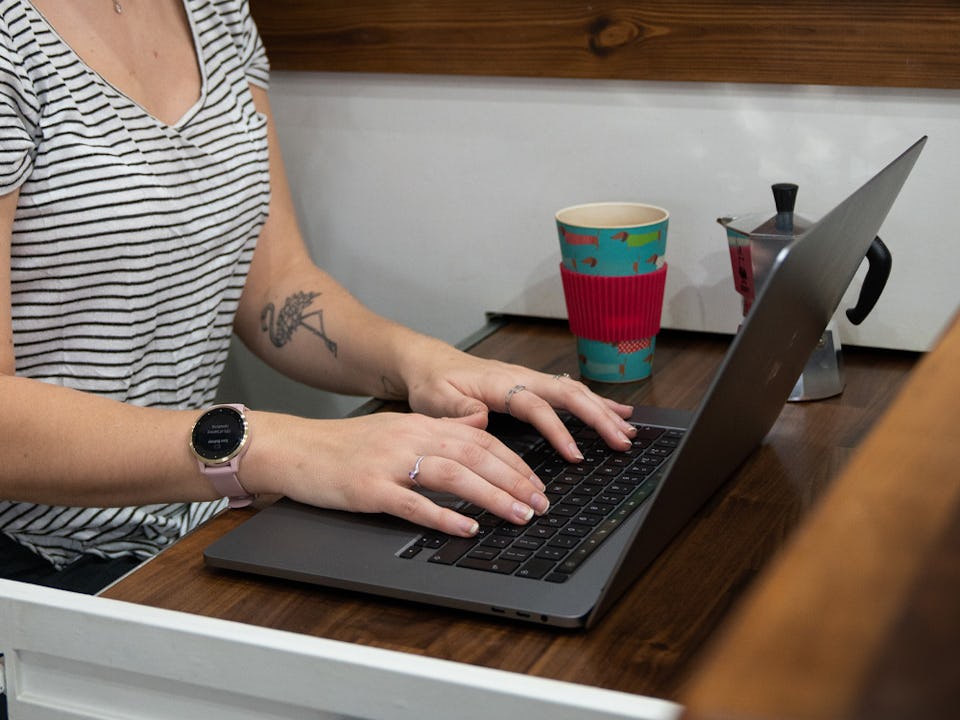 WiFi for your Motorhome or Campervan
Whether you are weekend warriors or living full time in your van or motorhome, having access to a reliable internet connection can make or break a trip. Living and working in our van full time a permanent WiFi connection was always high on our list of priorities. WiFi is not only useful for streaming and downloading videos and content, but it also enables the use of additional smart devices like cameras, sensors and other digital services like Alexa or Google Home.
Our setup consists of a Huawei MiFi router and an external antenna on the roof of the van. We purchased this as an all in one package from Motorhome WiFi in the UK. They supply everything you need to fit, mount and power the setup so that it runs 24 hours a day. The package on their site is referred to as the '5G Ready Compact+' These small routers are easy to place inside the van and have a very small footprint. They also allow you to connect up to 16 separate devices (phones/tablets/laptops etc) and have a signal range good enough to use the connection outside of the van when in warmer climates.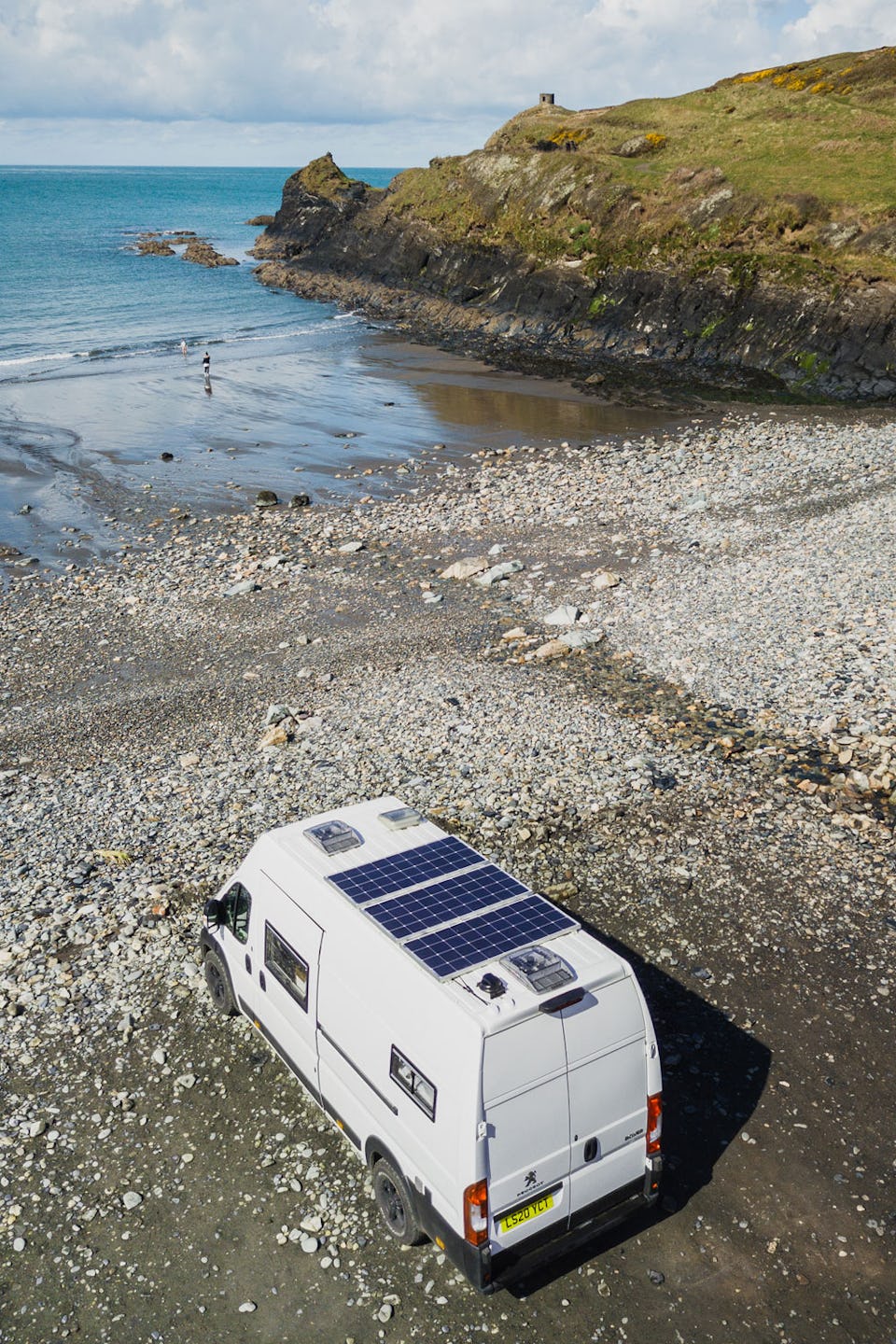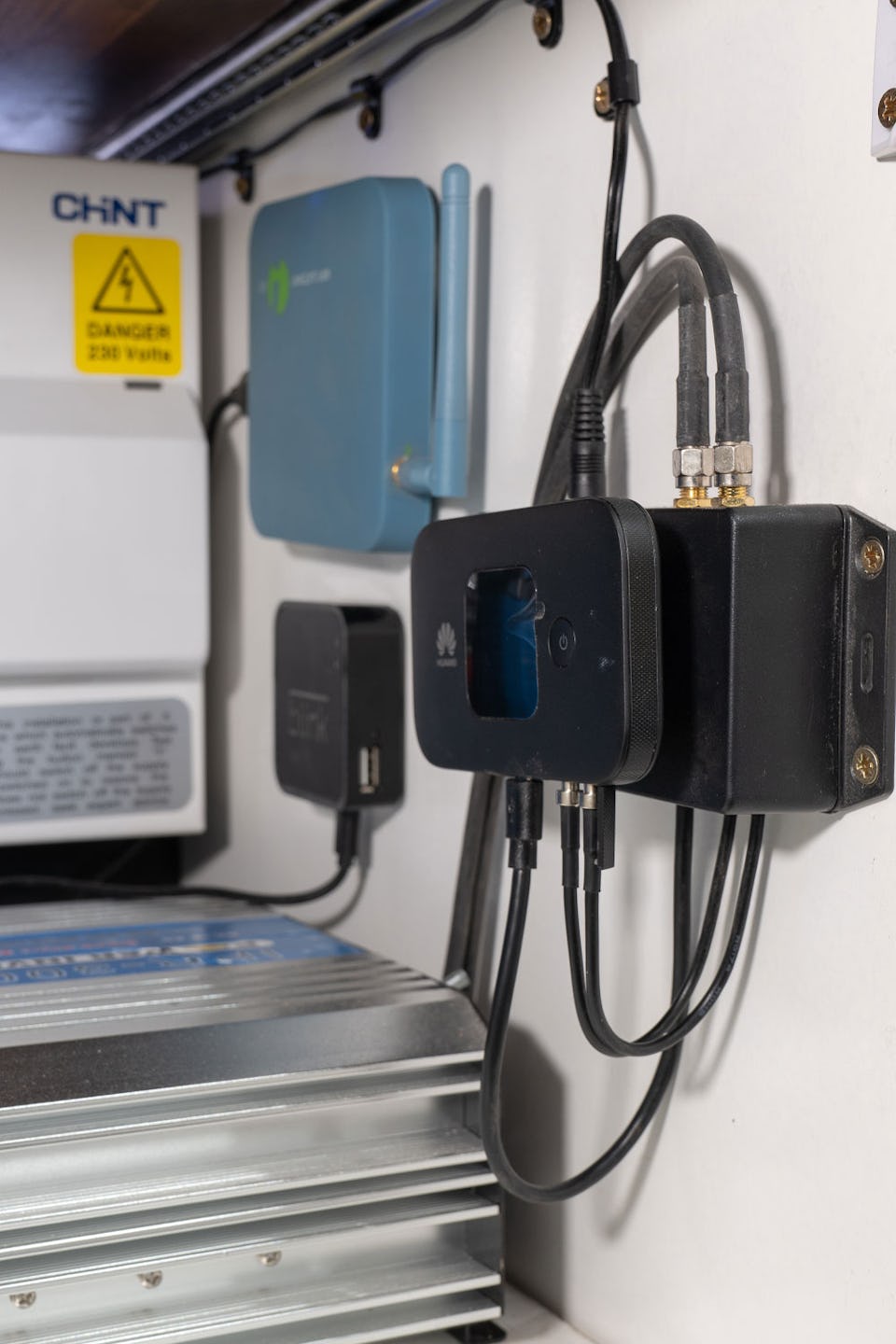 Initially, we were using an unlimited data SIM from Three mobile but as our phones were also using the same network we decided to move the WiFi over to an EE unlimited data SIM so that we had more redundancy between having access to 2 networks. Having the external antenna certainly adds value to your WiFi setup. In the year we were running both the WiFi and our phones on the Three network we had multiple occasions in remote parts of Wales where the phones would be totally dead yet the WiFi was receiving signal.
With such an emphasis on download speeds in network and broadband marketing, it is also worth considering just how little you actually require for a good enough experience to make a video call, stream Netflix or play your music from Spotify. On most occasions, any download and upload speeds between 5-10MB will achieve this. Often the latency of your connection is more important than the actual download speed. The latency is the time it takes for data to be transferred between the original source and the destination, this can have a huge impact on the perception of your connection speed. If you've ever been on a video call where it the sound is a few seconds out and you end up talking over each other - that is often due to high latency. Having the external antenna and a dedicated router vs just using the hotspot of your phone will help combat this issue.
If you plan on travelling abroad, outside of the UK you will want to pay close attention to the roaming limits and potential additional charges on your chosen SIM plan. These have all recently changed since Brexit and the costs and versatility of different SIMs varies a lot. Alternatively, you can pick up local SIMs in the country you are visiting and easily swap between these inside the router. Doing this will not change the network settings or passwords so it is seamless to move between providers.