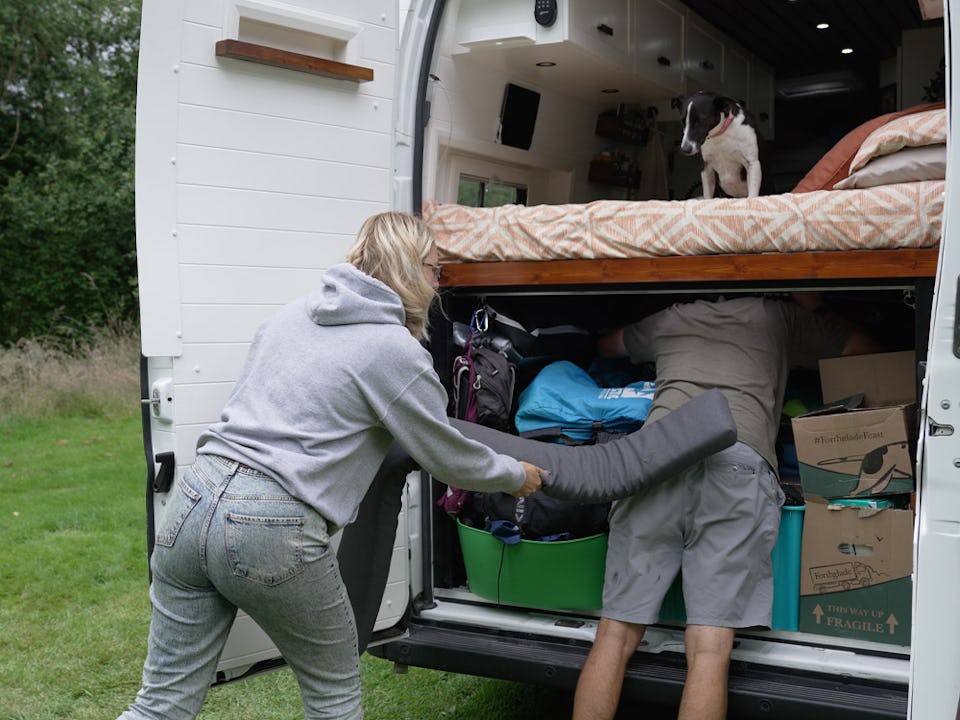 Van garage tour for fulltime vanlife
We've put together a video showing off the garage setup on our van conversion Biggie Small. Our van is a L4 H3 Peugeot boxer which features a high fixed bed and plenty of space underneath for storing all of our toys and essentials for living on the road.
Must haves in the garage for us included space for kitesurfing gear, a paraglider, an inflatable SUP and a 2 man kayak. We try to split the storage into sections for things we use every/most days and things which are weather or location specific. It's also important to consider weight distribution and spreading the load evenly.