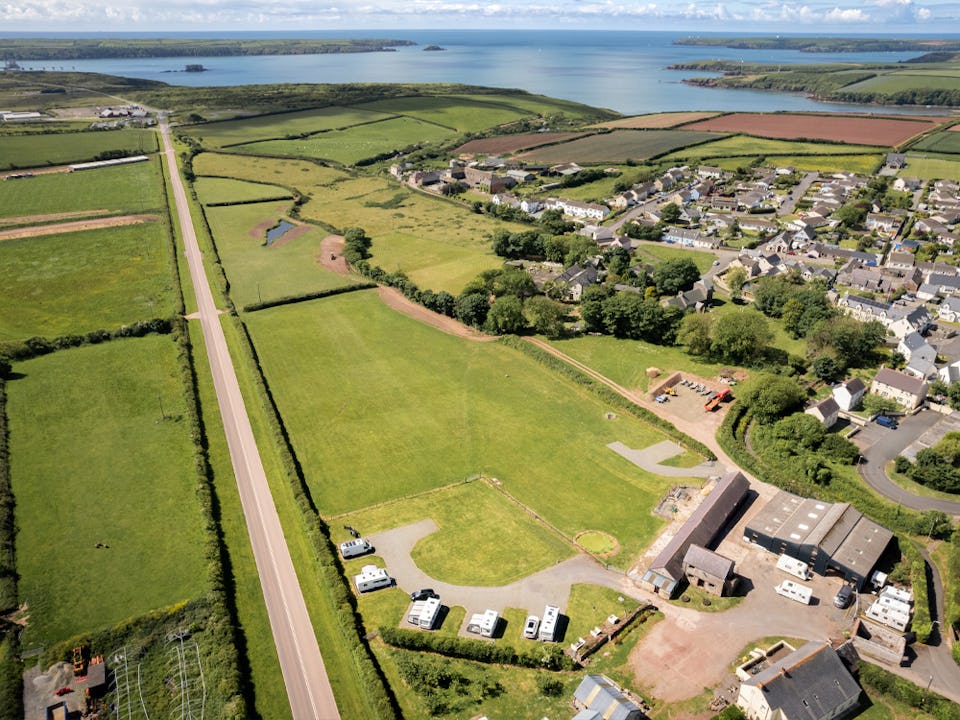 Woody Kiln Farm CL Review
Woody Kiln Farm CL is an awarding winning CL found within the coastal national park of Pembrokeshire. Based on a small farm, Woody Kiln features serviced hard standing pitches and access to some fantastic lawned fields for the dogs to run free or relax in. In total, this area equates to 12 acres of accessible land right from your pitch. For those with children, there is a small unfenced pond within the second field to be aware of. Each hardstanding pitch has its own 16a electrical supply, freshwater tap and even grey waste disposal. This means the only shared facilities with other guests are the recycling bins and CDP (chemical disposal point) which can be found at the top of the site by the main entrance. It is worth noting for those with chemical toilets that the site requests Green organic environmentally-friendly toilet fluid only. Pembrokeshire council also have some strict recycling rules but the bins are clearly labelled for how to split your waste, we are a big fan of this!

The site is located 2 1/2 miles west from the center of Milford Haven and is very accessible to reach. From the main road you turn into a no through road for a few hundred metres and drive straight onto the site (without any of the classic narrow winding lanes that Pembrokeshire has to offer).

The beauty of staying at CL sites is that they have a maximum occupancy of 5 units (vans/motorhomes or caravans) so offer an alternative, more relaxed stay than larger sites. It's worth noting that you must be a member of the Caravan and Motorhome Club to use these sites.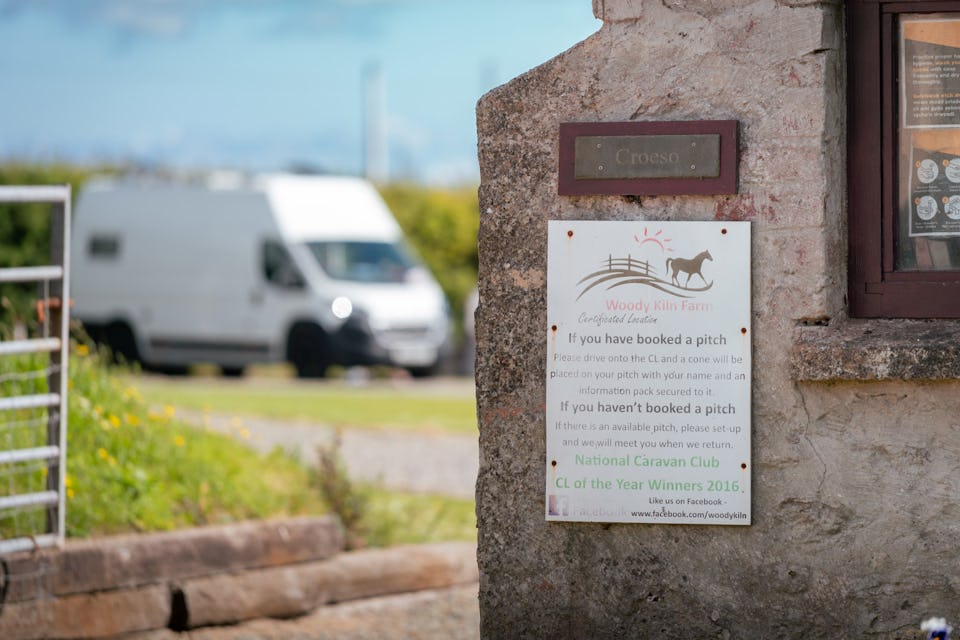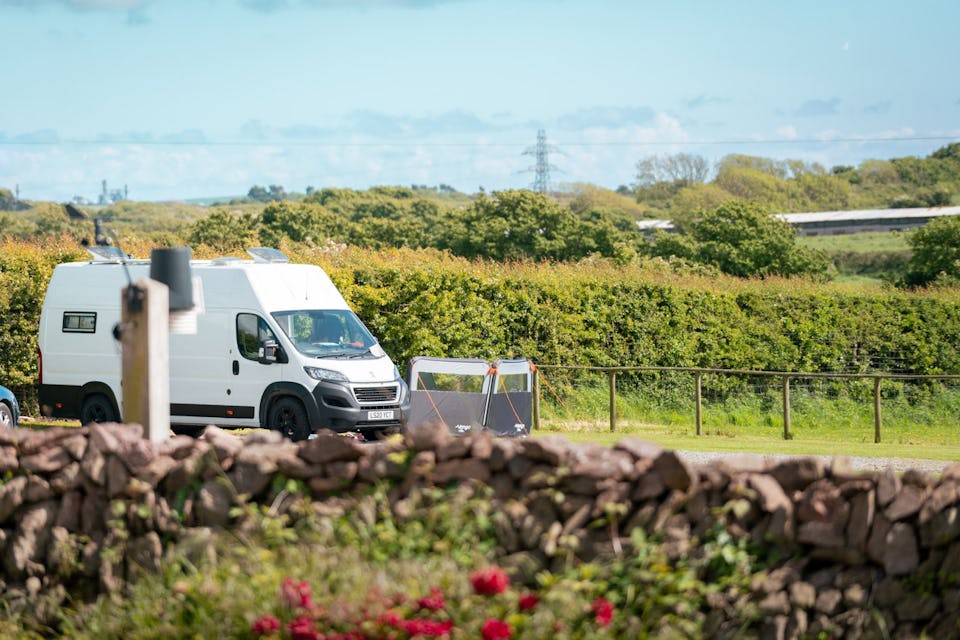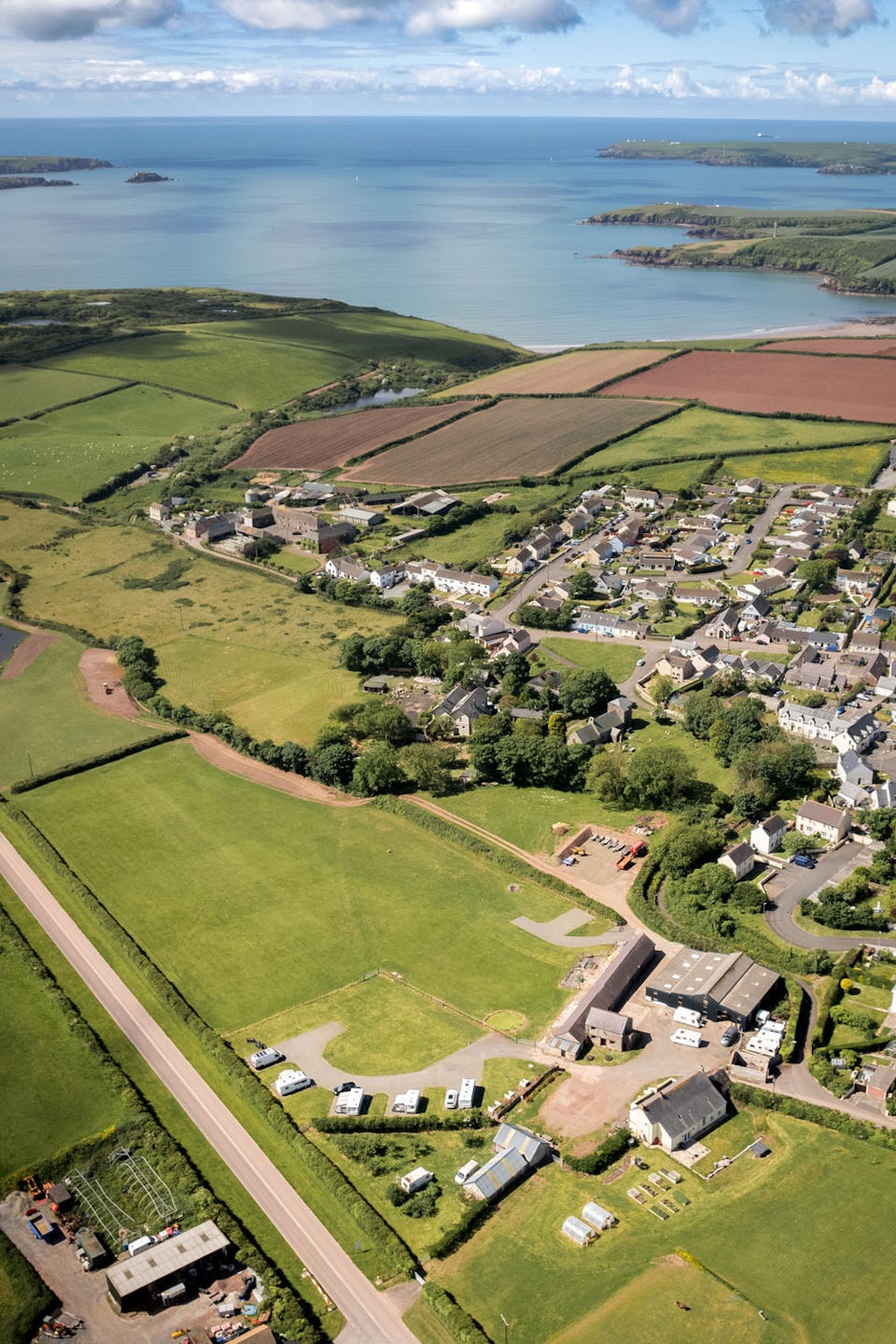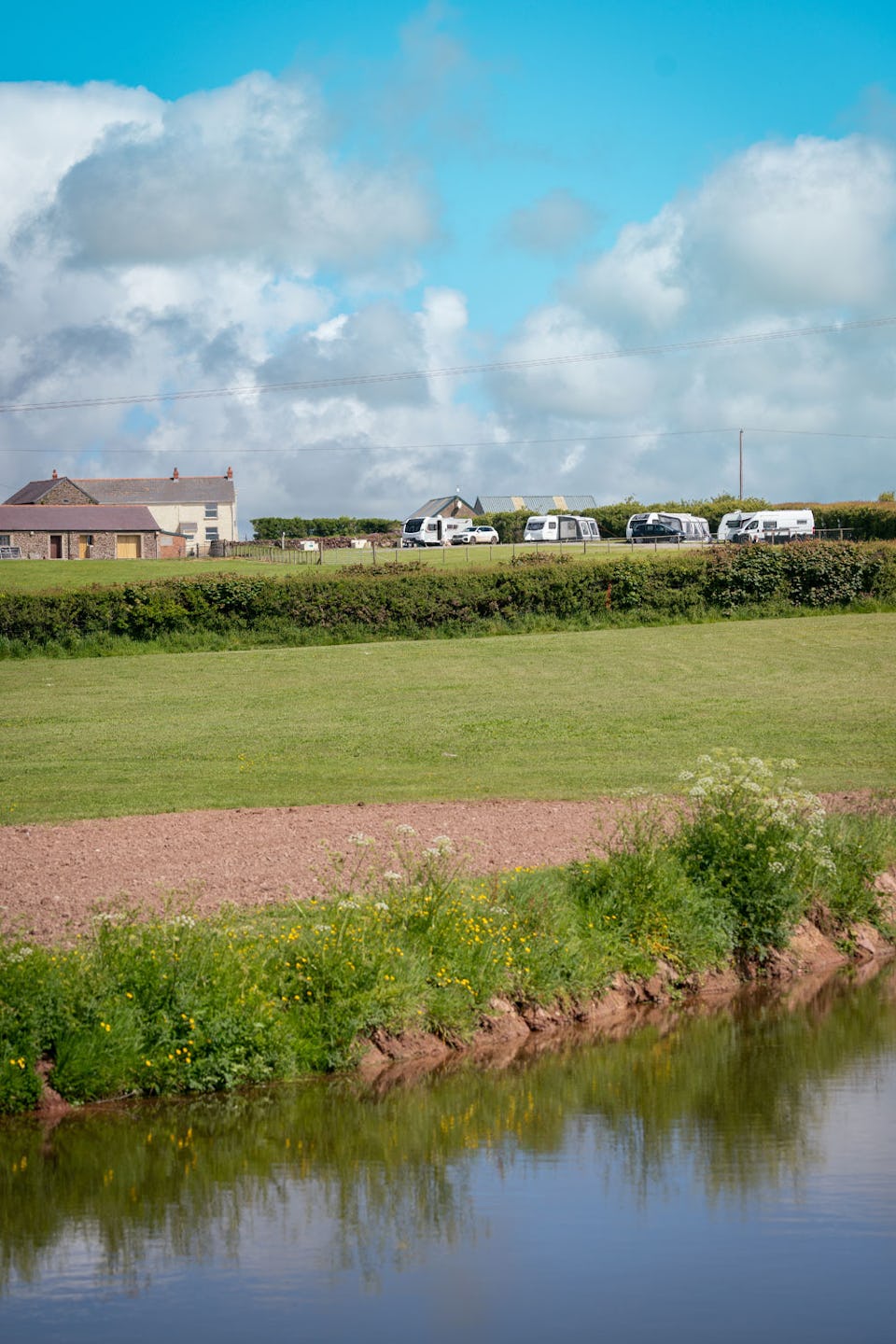 As we arrived we were greeted by Dean, the site owner who also resides in the farm house. We were provided with a welcome pack that contained useful information on the area and suggested walks from the site. These welcome packs or sometimes information boards are a really nice touch from CL owners, especially if you are new to the area. We booked this site initially from an email enquiry, followed by a quick phone call. Dean was always very prompt to respond which ultimately led to this particular booking whilst we waited on replies from other sites.
During our stay we were on the 5th pitch as you look down the site, we'd argue that this is the best spot on the CL for uninterrupted views and access to the fields. We liked that we didn't have to walk past anyone else on site to get into the fields with the dogs. For most of our stay we felt like we were the only ones on-site, regardless of the fact the site was at full capacity. The site, and pitches slope slightly from the entrance but we never required levelling blocks on our pitch in the van. All of the pitches here are very close to south facing which maximises sunlight throughout the day.
Another feature of the site that looked appealing during our booking was the superfast WiFi, luckily because the signal was so good on our EE WiFi we never actually required this so didn't get a chance to test it out. If you require WiFi access it might be worth requesting one of the pitches closer to the antenna at the top of the site to ensure you have a good signal.
The gravel hard standing for each pitch is large enough for a van and an awning, the awnings will need to be placed on hard standing and not grass, so don't forget your rock pegs. Between each pitch, there is a small lawned area which gives you some added space from your neighbour. There are no shortages of additional lawned areas to choose from if you want your own space away from the van and other people.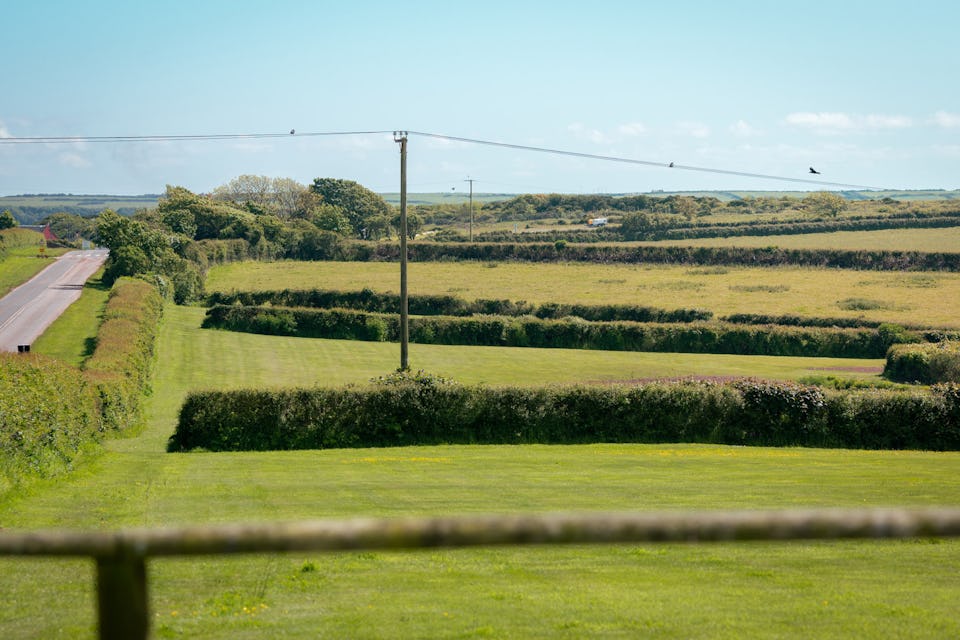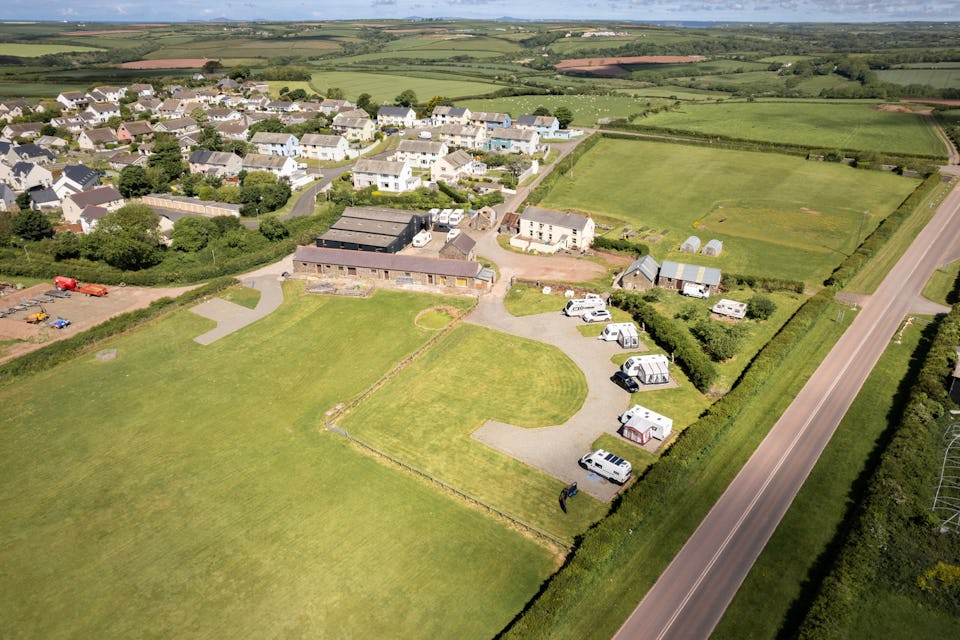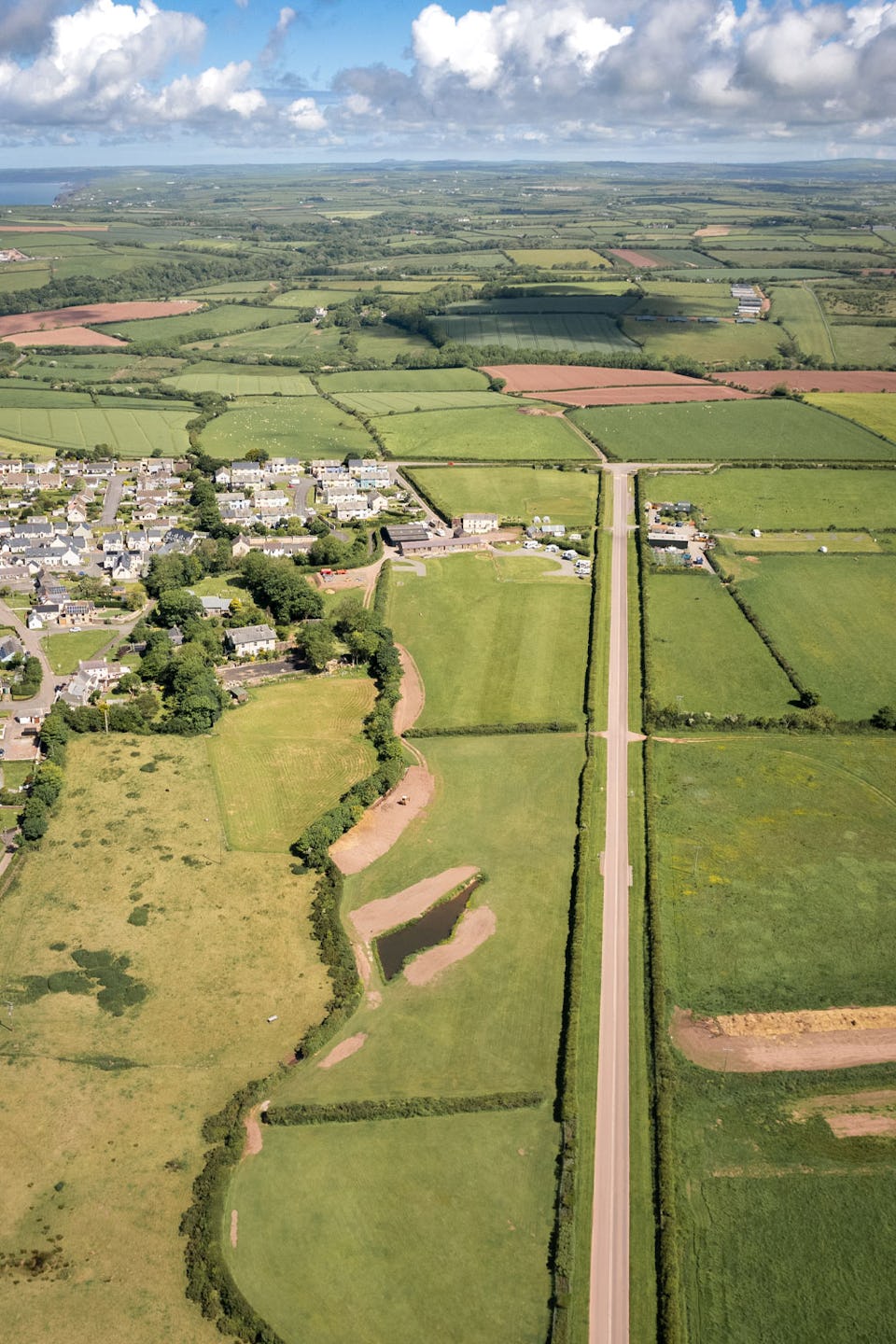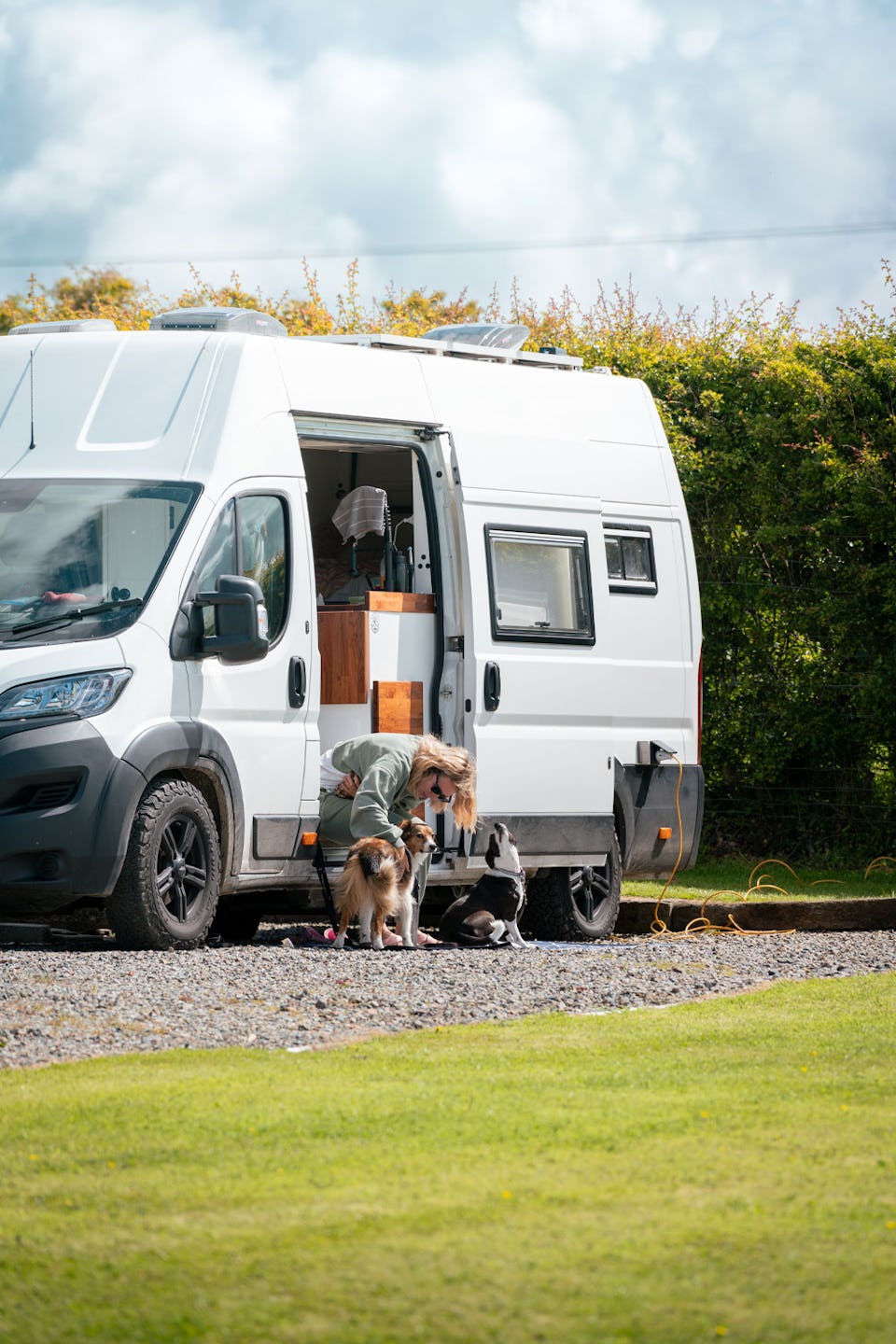 Our absolute favourite feature of Woody Kiln Farm has to be the fields. We've stayed on many sites that offer access to 'fields' or 'dog walk on site' but never have we had such an immaculate, clean and large amount of space to roam the dogs on. If you are looking for a relaxing site to stay and are happy spending time at your van enjoying countryside views and throwing a ball around for your dogs then this site is pawfect.
Some of our suggestions on places to visit from here if you are willing to do some travelling and enjoy beaches, hikes or watersports:
Marloes Sands
Skomer Island
Newgale
Fresh Water West
Bosherton
Stackpole / Bosherton / Barafundle Bay
Tenby
St Davids
As we stayed here during a working week we didn't get a lot of time to explore the local area however it's one that we know fairly well from our time living in South Wales. We'd love to come back in future and know both ourselves and the dogs would really enjoy the stay.