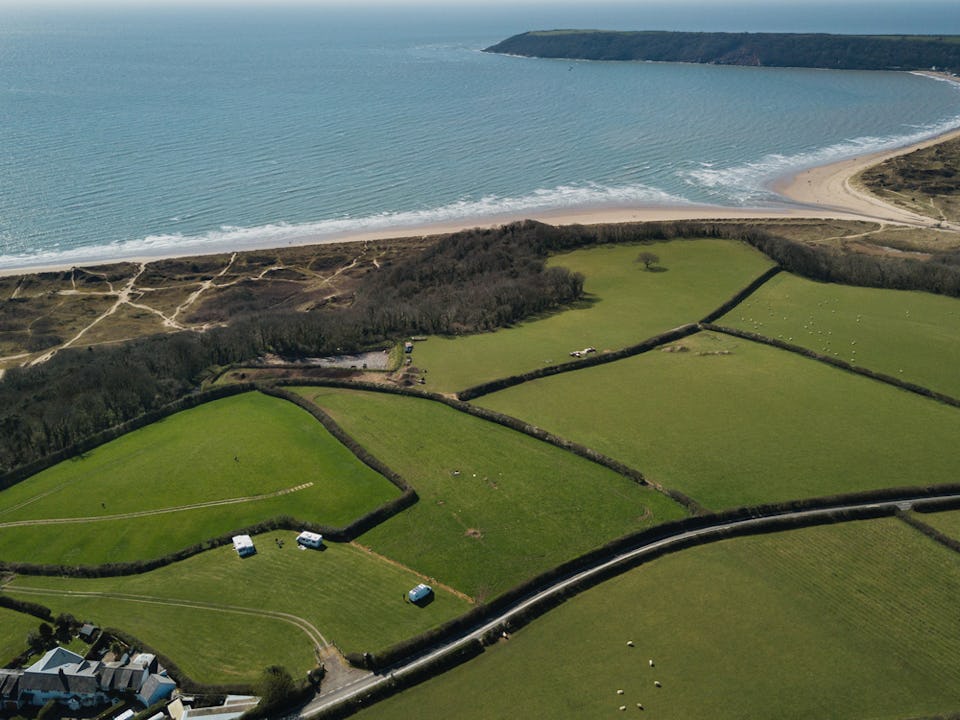 Why we joined The Caravan and Motorhome Club
During our history of owning vans, from our VW T4, VW T5, and now our latest larger van an L4 H3 Peugeot Boxer we have always preferred to free or wild camp when traveling. When we have needed to top up on resources (water/electric) or planned to go to a more exclusive area where parking is hard we have booked into a small campsite, often just a field with a freshwater tap. At the end of 2020 between lockdowns and when we first started traveling in our new van we went back to our roots of exploring the outdoors and finding our own places to park up overnight. These park ups would often be buried away in rural areas away from any significant populations. We love the freedom of traveling this way, but it also comes with its own burdens. Since the reduction of international travel and increase in people doing staycations during Covid there has been a sudden influx in people buying, building and converting vans in order to get away and visit new places.
Looking on social media you'll quickly find thousands of posts of stunning, secluded park ups, often involving a van with the back doors open and a girl in a bikini. Sure these opportunities do exist in the UK if that's your thing, but this is not the normal experience for most people when either living in, or traveling in their vans/motorhomes. We have managed to stay in some beautiful locations on the edge of rivers, nestled in the valleys below the tallest peaks in South Wales and under a canopy of stars in the clearing of a woods. The problem we now face as a community is an influx of people wanting to do the same, without respecting local communities or the environment, arriving in hoards and creating noise and mess which become someone else's problem. These actions are quickly leading to a negative perception of all people traveling by van regardless of whether they are contributing to the problem or not. Of course, the irony here is that none of these issues were occurring previously to the same degree.
So we asked ourselves, what can we do to help alleviate some of the stress and impact on communities currently facing these issues? Despite leaving no trace whenever we wild camp are we still contributing to the issue during the current climate? We still want to travel as much as possible, and do it in an affordable way. It was easy to see the devastating effects of Covid on hospitality businesses all throughout the UK who had lost over a year of income. We took the use it or lose it approach and our solution came from an unlikely place. We joined The Caravan and Motorhome Club.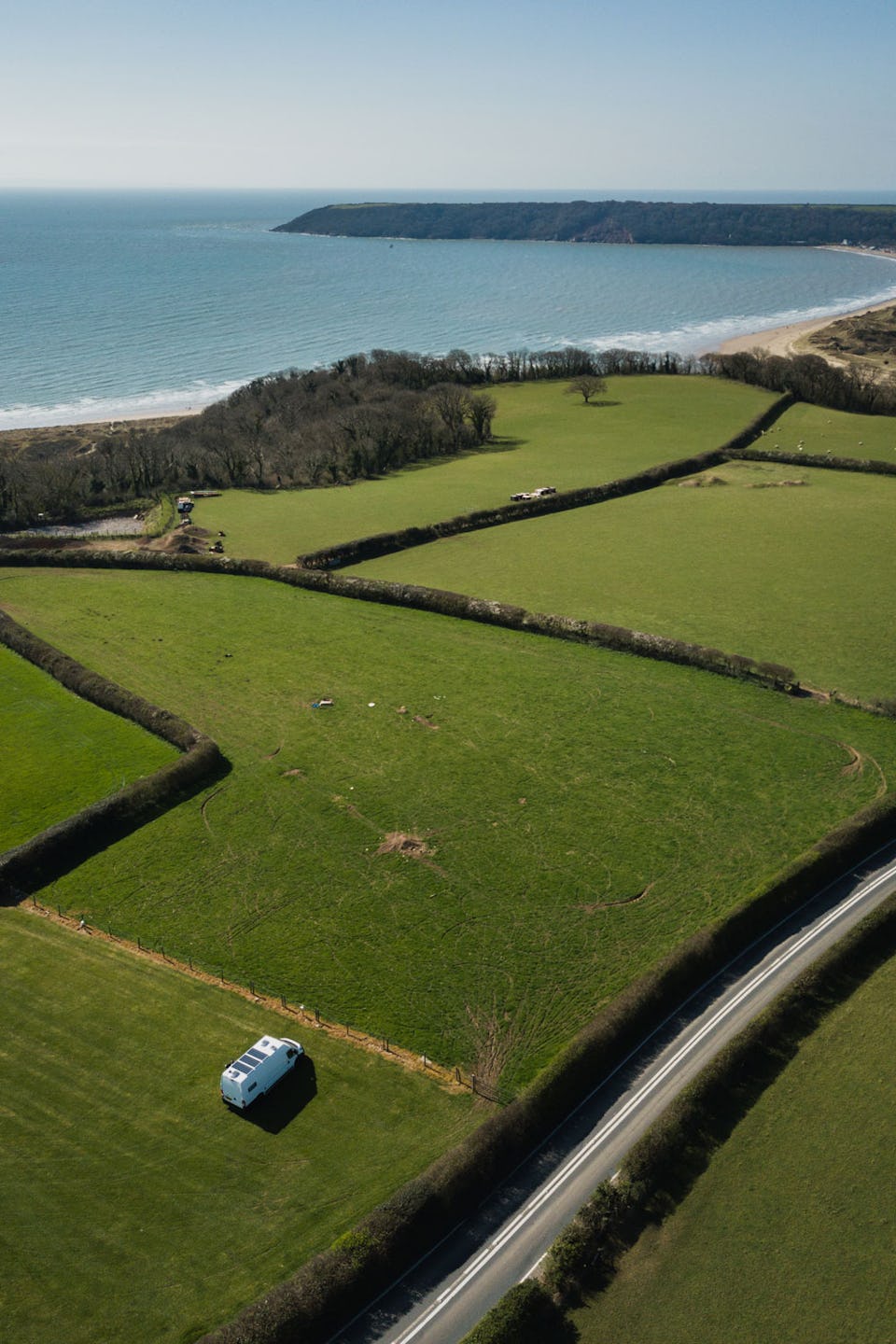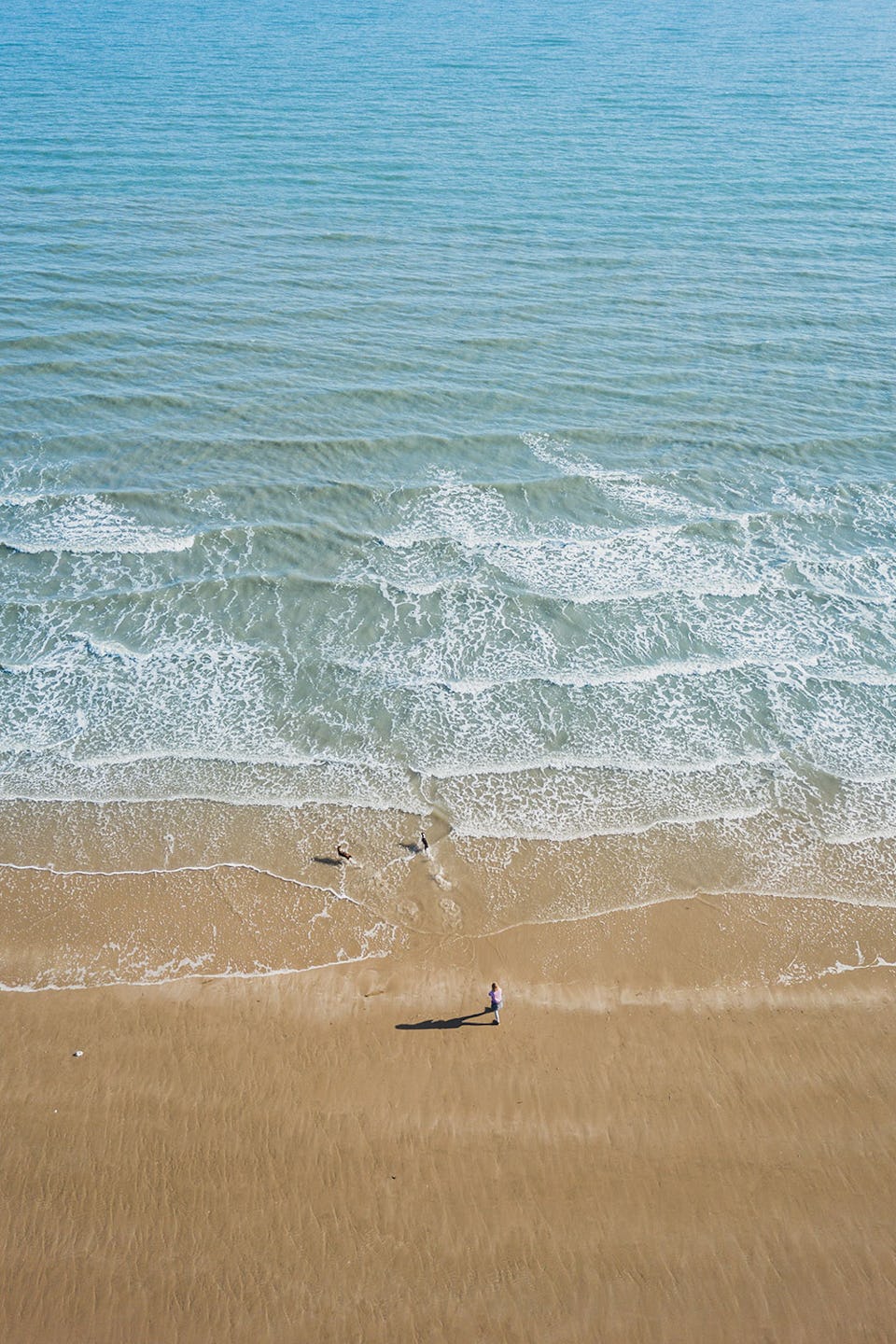 Having had parents who caravan and who have been members of the club for 20+ years our perception of The Caravan and Motorhome Club was definitely warped in relation to the reality of our own experiences over the last month. We pictured terraces of motorhomes, caravans, and children kicking footballs around on a large immaculately mown lawn with large shared wash blocks. The point is, that those sites do exist in abundance for those who want them but the real surprise to us came in the form of the CL sites. CL sites are certificated location sites that are much much smaller and are exclusive to members of the club. CL sites are only allowed to accommodate a maximum of 5 vans/motorhomes/caravans at any one time and despite offering basic facilities, they are geared more towards being self-contained which is perfect for us. Typically they are privately owned sites, our three most recent stays were all within farms across Pembrokeshire, the Gower and in the Brecon Beacons.
Our first experience of a CL site was in the Brecon Beacons. This site was just a field with recycling bins and a freshwater tap in. For £10 a night we had the entire field to ourselves for a weekend and it was absolutely stunning. Both ourselves and the dogs loved the freedom to roam and we were extremely well situated to either explore the ridgeline from the field by foot, or take a small drive towards the town of Brecon and walk the canal paths.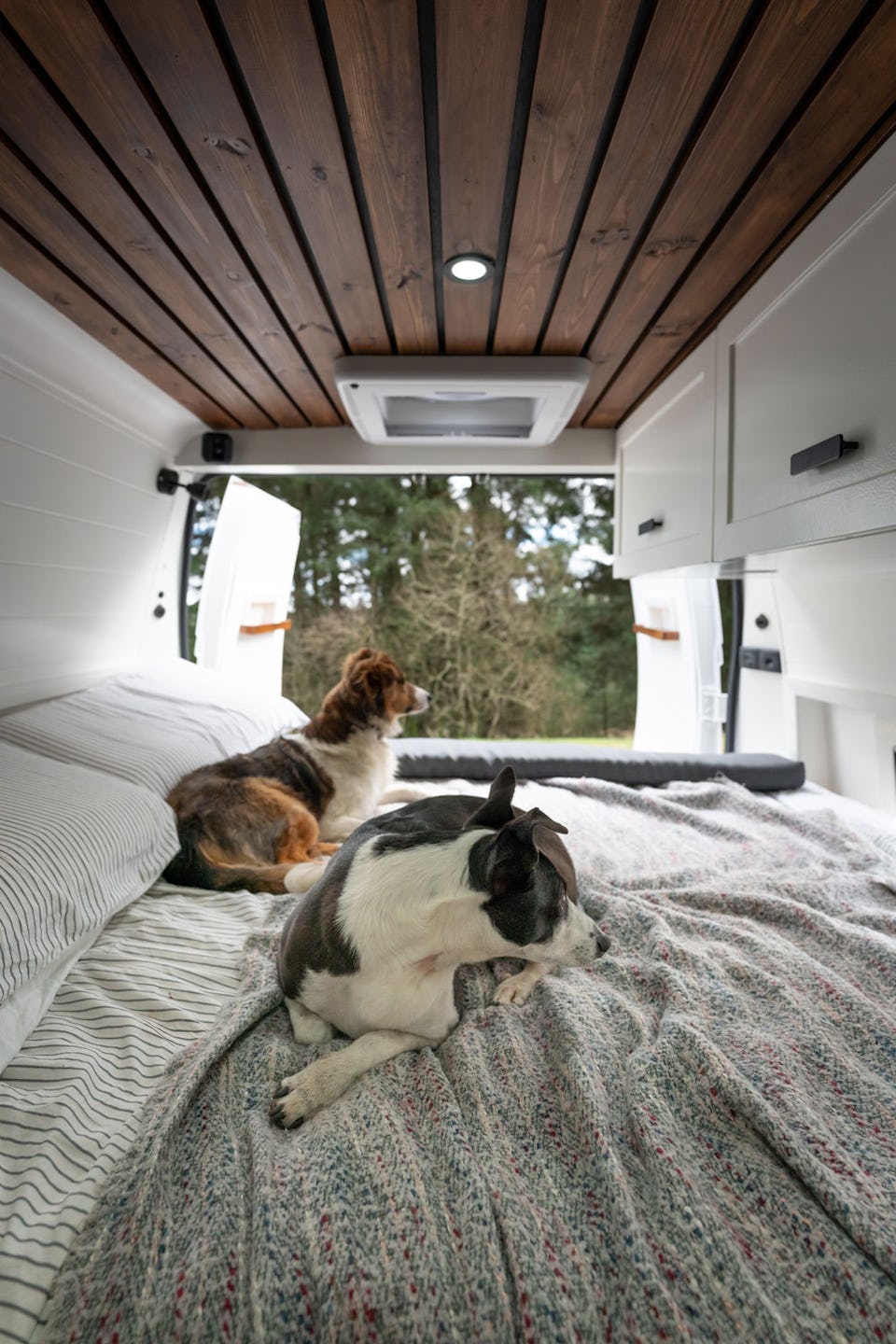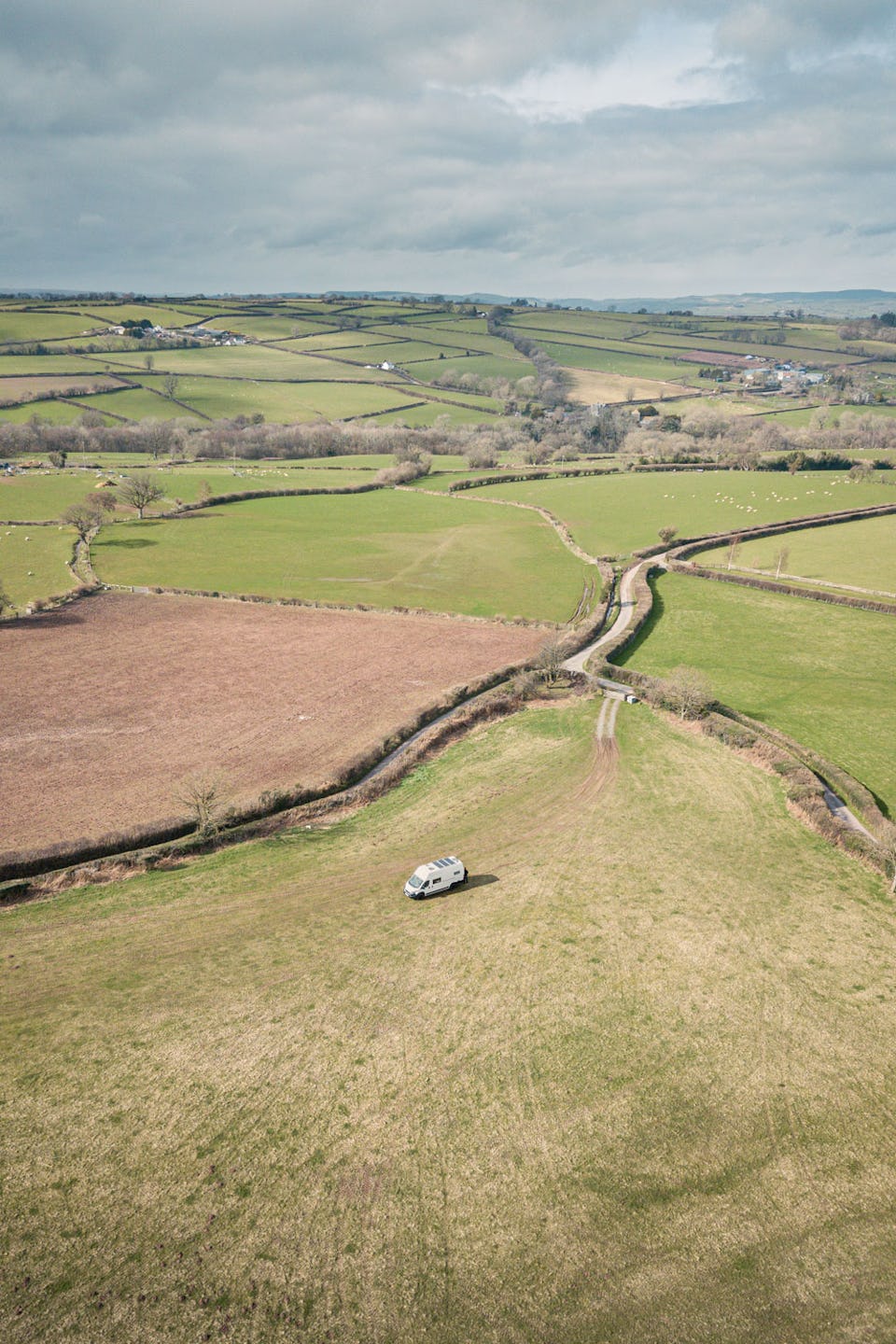 Our second CL stay took us west to the Gower peninsula in South Wales. Here we shared a field with two other occupants for a weekend of sunshine, kitesurfing and paragliding in the local area. Whilst parked up we looked out across the sandy bay of Oxwich whilst cooking our dinner from the van. Within 5 minutes via a footpath at the bottom of the field we were on the Wales coast path which spans 870 miles across the Wales coastline. Because this CL is situated between two very popular beaches, Three Cliffs Bay and Oxwich the area which you initially walk down to is very quiet which suited us perfectly. We spent 2 days just walking from the site, both up into the hills and down to the beaches and another couple of days doing day trips to other places. The CL itself had recycling, fresh water and EHU (electrical hook up) on each pitch. We'll definitely be trying to revisit this one in the future.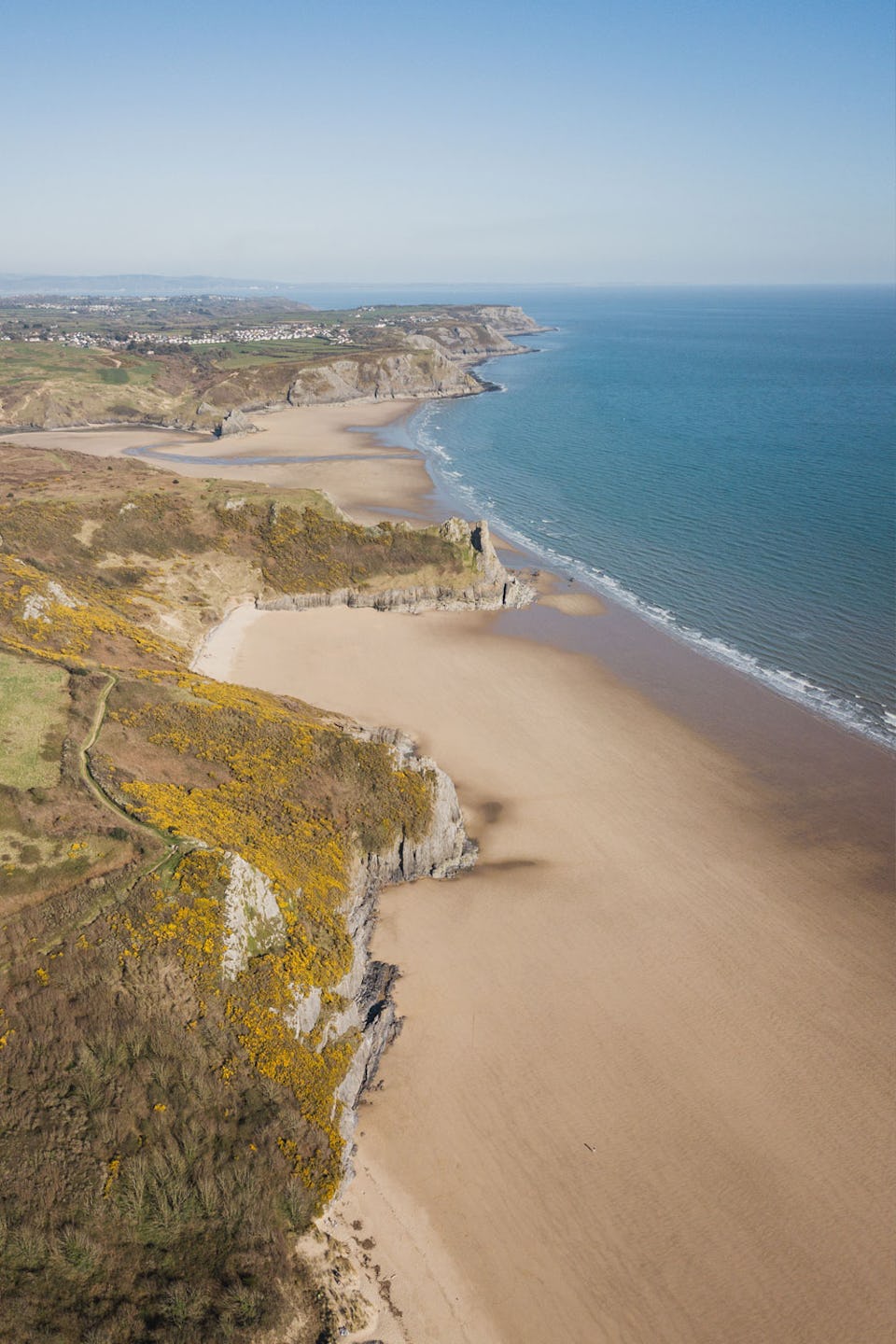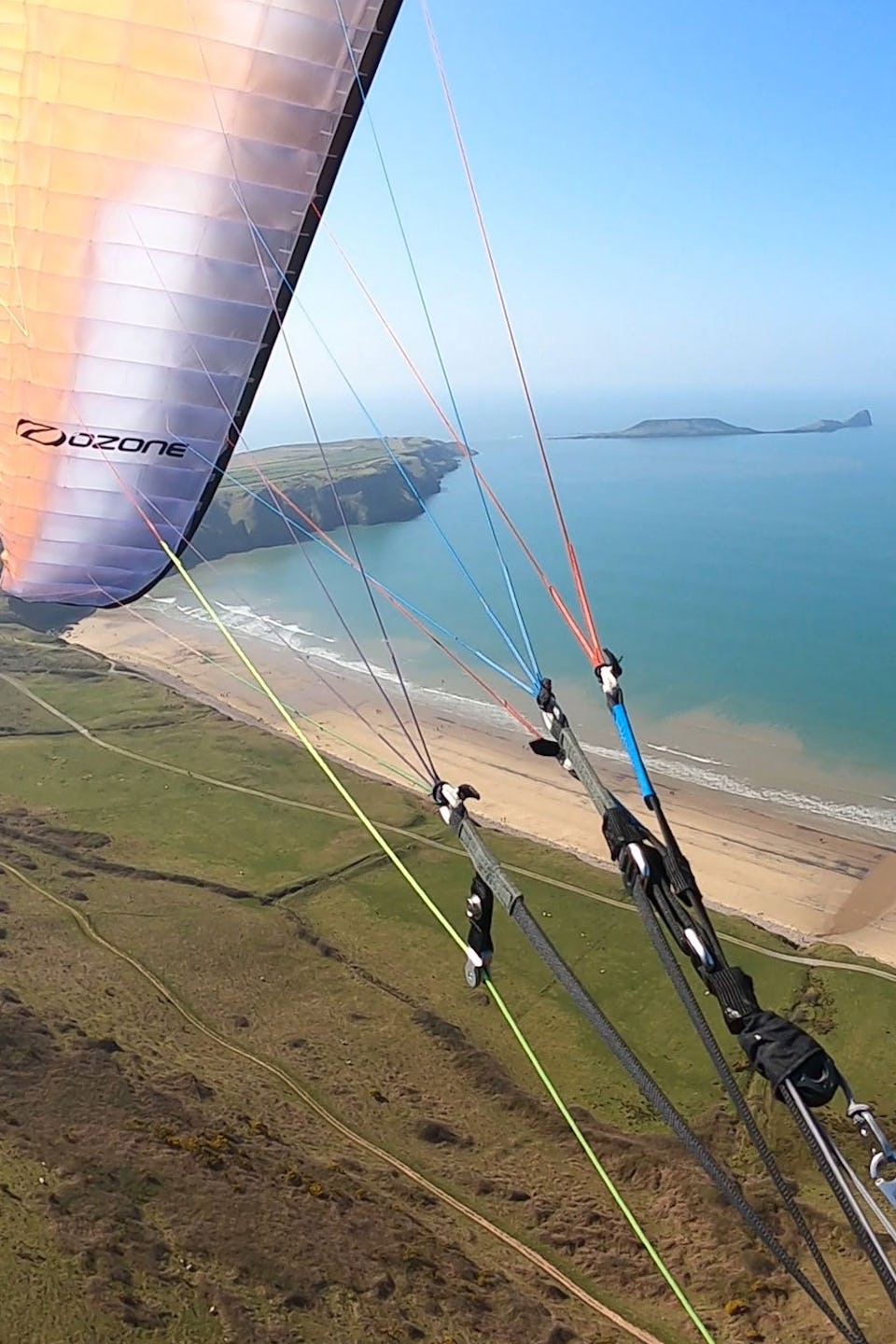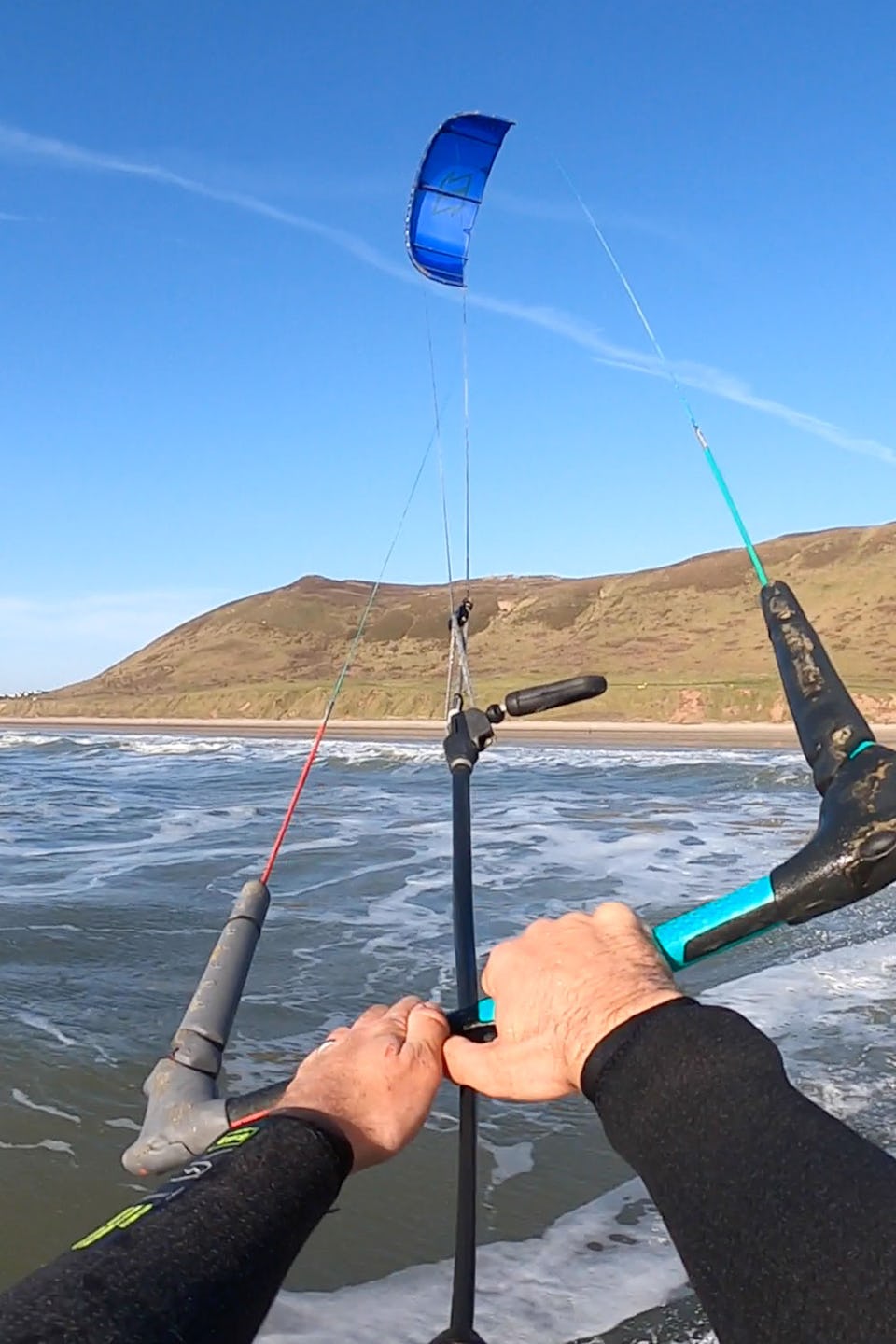 Our third CL visit brought us to the white sandy beaches of the Pembrokeshire coast and West Wales. This one was another clifftop field overlooking the sea connected to a farm and a couple of holiday let cottages. As with the previous week we had access to fresh water, recycling and EHU, There is also a toilet block which was not open due to Covid restrictions. This has not been an issue for us for any stays as our waterless toilet can go weeks without needing to be emptied. We enjoyed lazy mornings and evenings overlooking the sea and spent the days travelling throughout the local area. Locating ourself centrally to multiple places we wanted to visit and using the CL as a base purely for sleeping worked really well for us.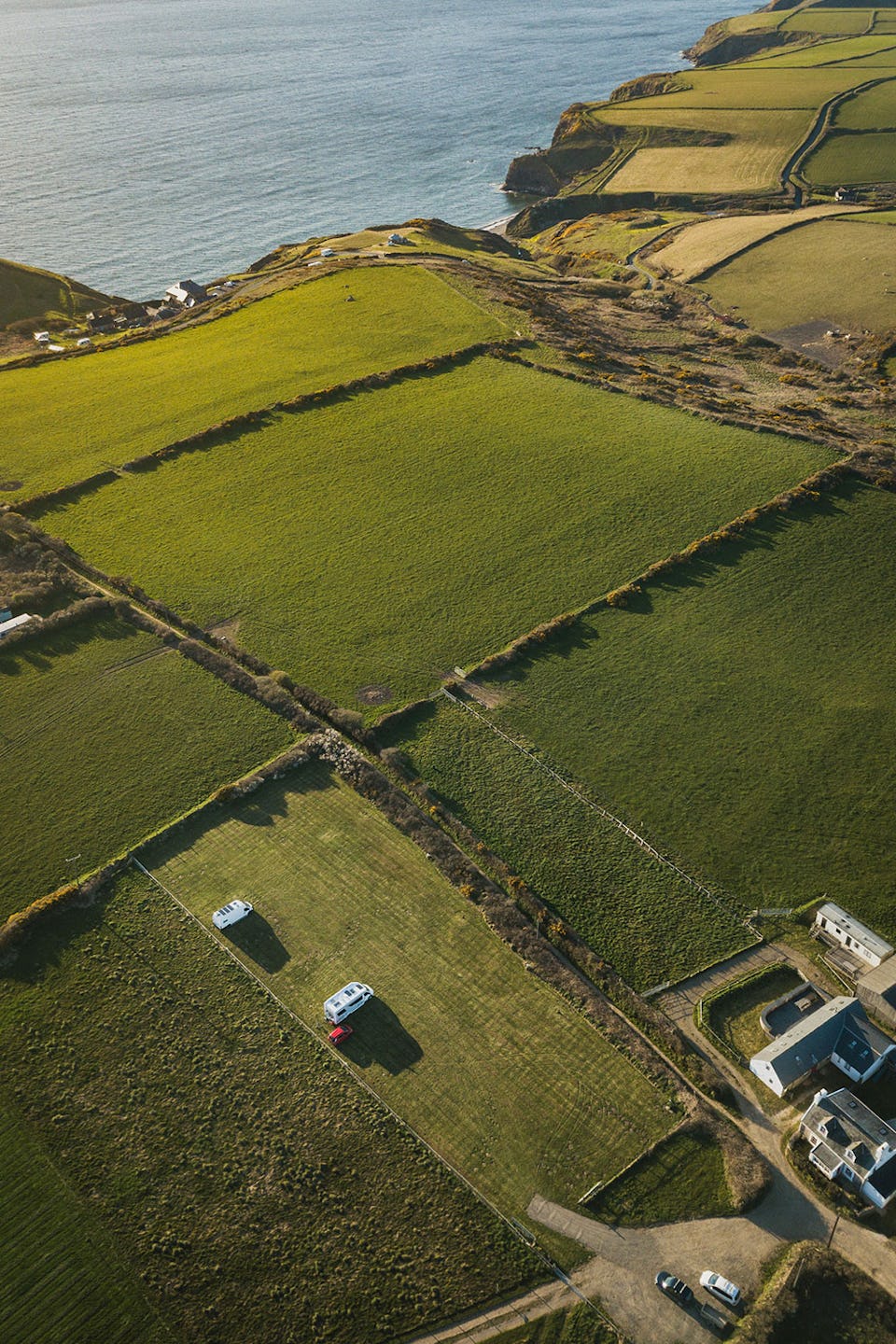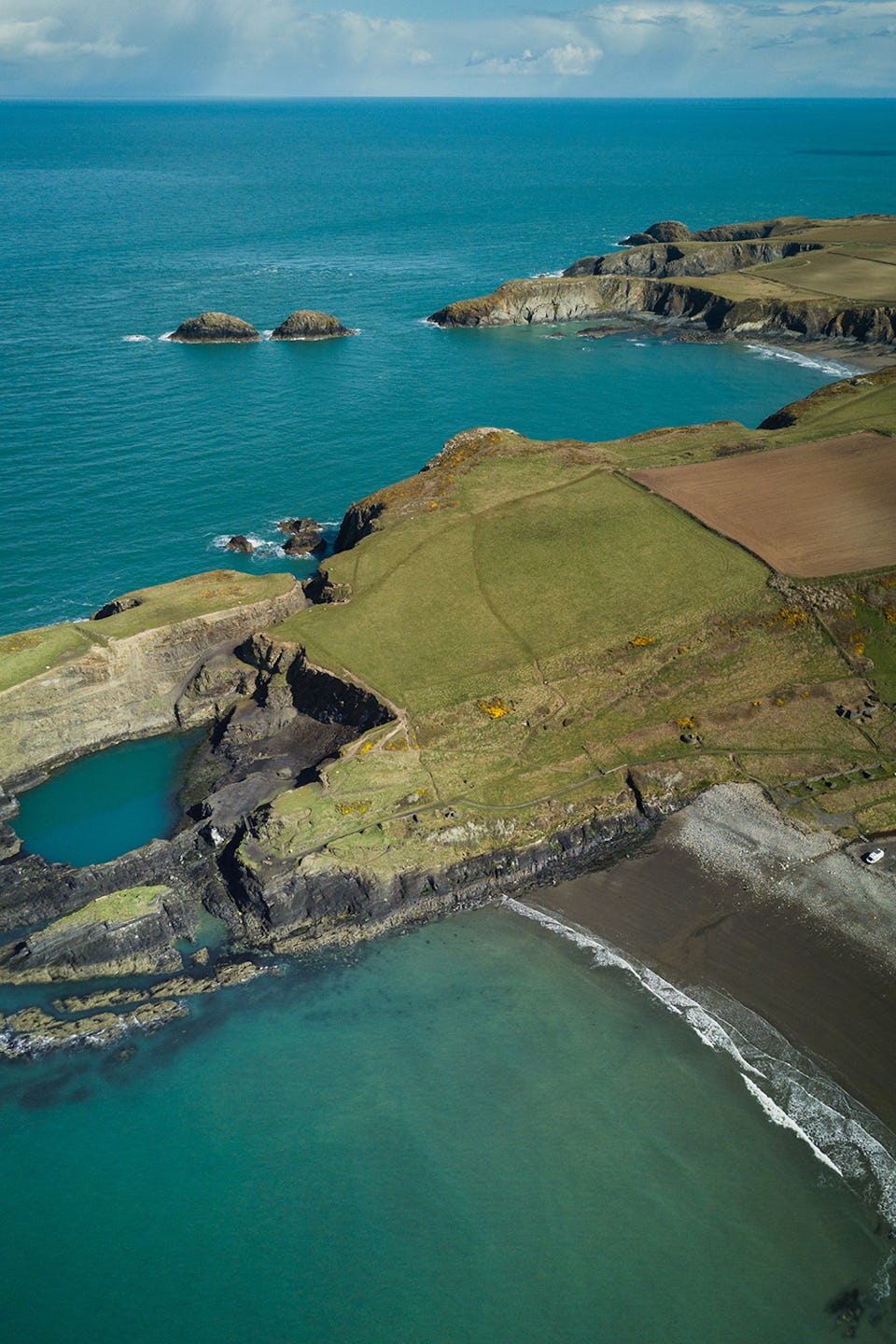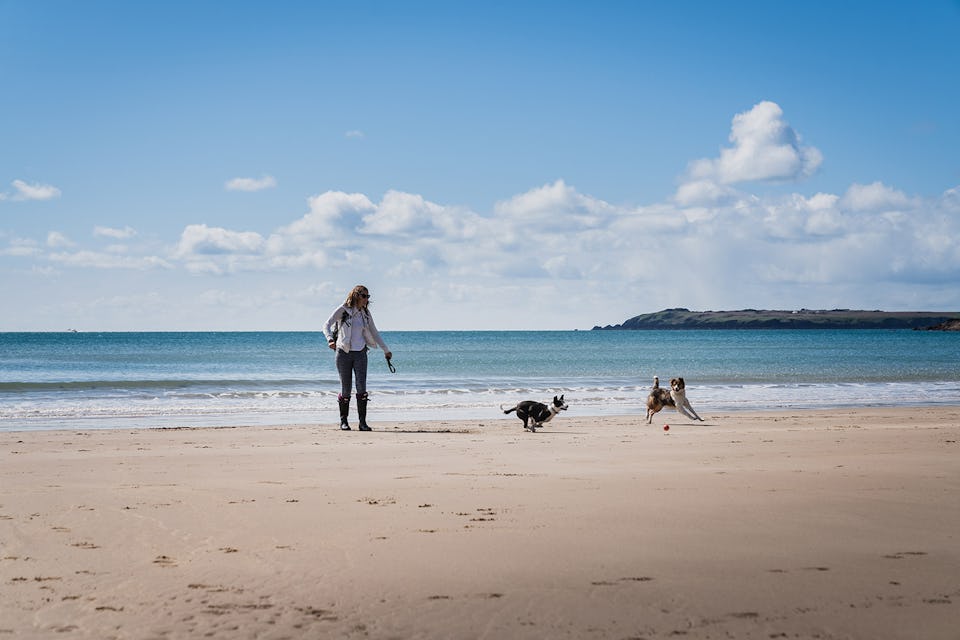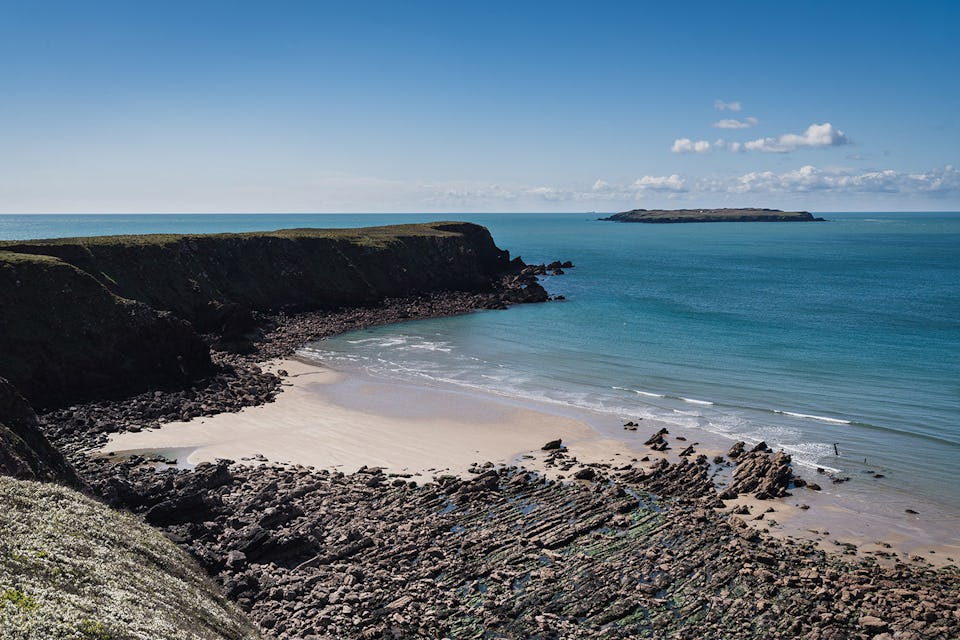 As you can see from our last few weeks of travelling we have managed to visit and experience several beautiful locations across Wales without the need to wild camp. We've really enjoyed the ease of our stays at the CLs we have visited so far and look forward to exploring much more of the UK in the same way over the next few years. For now, we will be mixing up where and how we travel but the CLs present an affordable way to travel, and top up on resources.