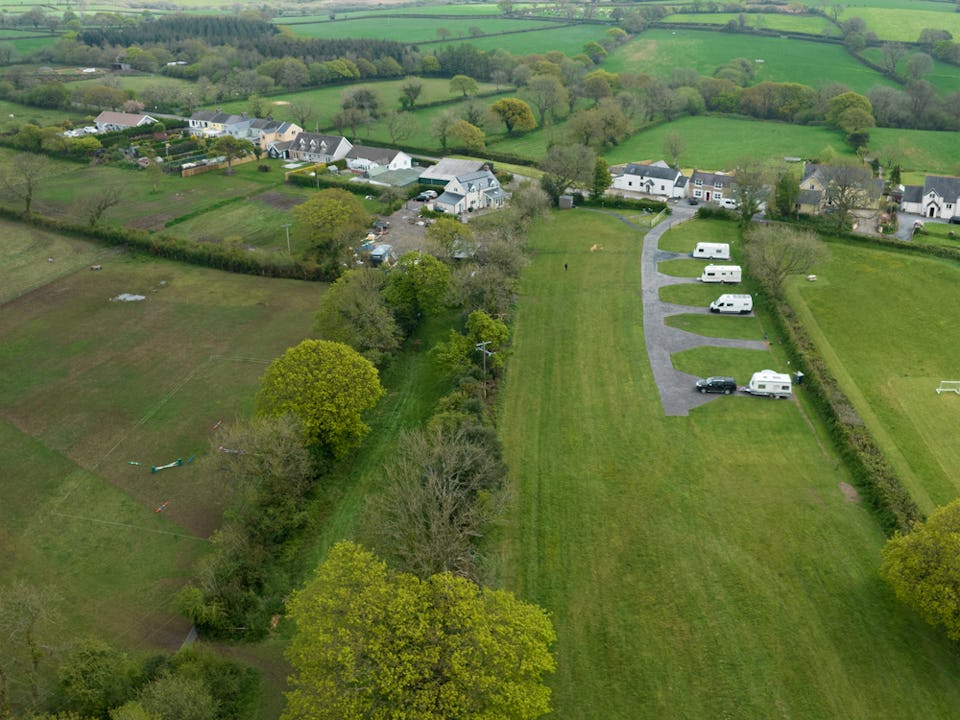 Rivendell CL review
Rivendell CL is a 2 acre certificated location that is accessible for members of the Caravan and Motorhome Club. Situated in the small village of Reynalton, Rivendell CLs charm comes from its remote and quiet location whilst serving as a fantastic base for exploring the south of Pembrokeshire. Walkers are in for a treat as Pembrokeshire includes 186 miles of the 870 mile Wales coast path. Rivendell CL is particularly well placed for day visits to Tenby (7 miles) Saundersfoot and Wisemans Bridge (6 miles) Pendine (13 miles) and Barafundle (16 miles). Heading further inland you will find the towns of Pembroke Dock (12 miles) and Haverfordwest (14 miles).
The beauty of staying at CL sites is that they have a maximum occupancy of 5 units (vans/motorhomes or caravans) so offer an alternative, more relaxed stay than larger sites.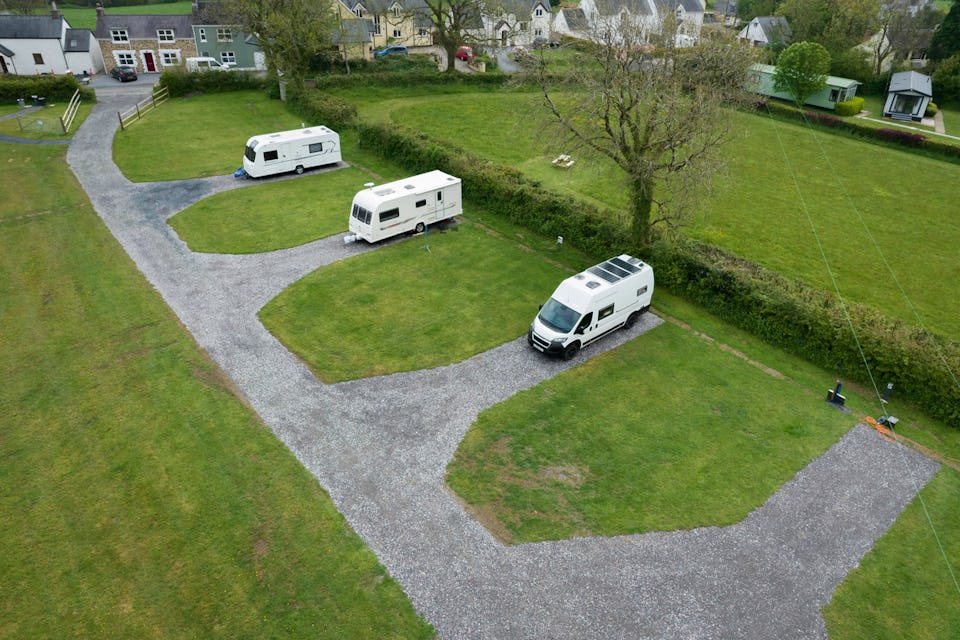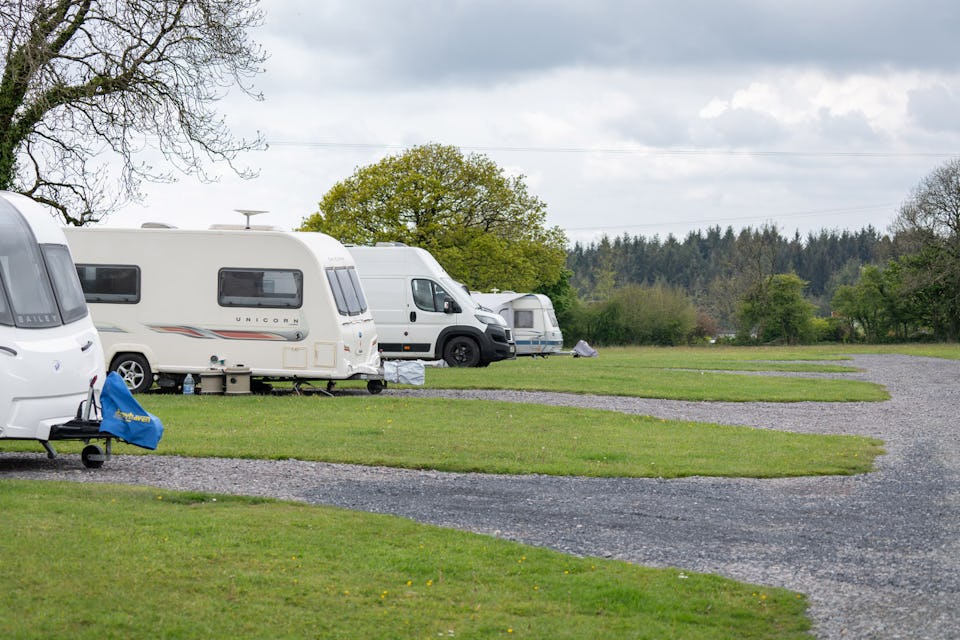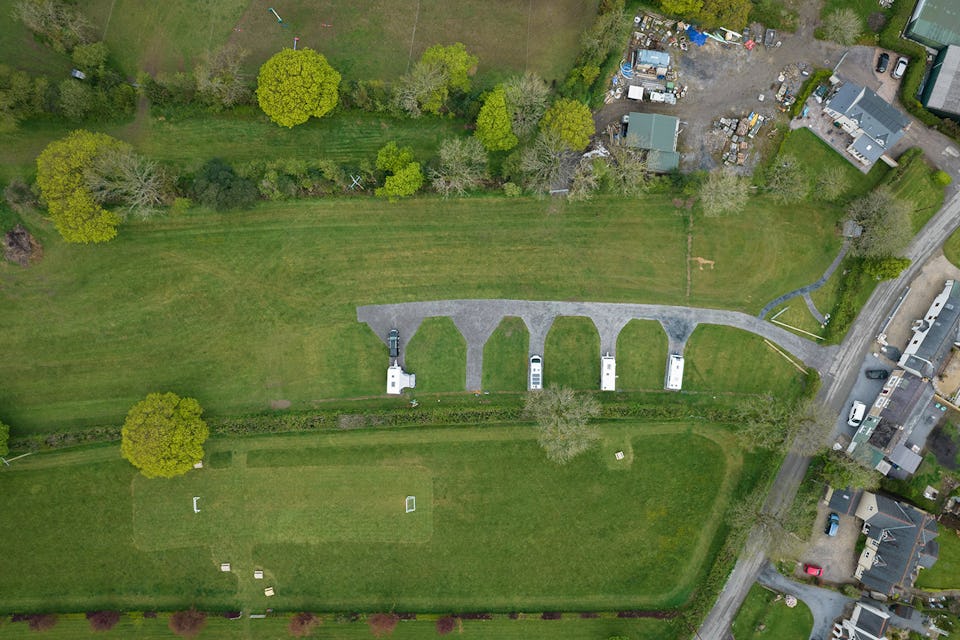 Thanks to the pre existing Google listing for Rivendell CL, finding and accessing the site is very easy. As you approach the site you'll spot the Rivendell CL sign and a large gated hard standing opening that leads into the field. There is plenty of space here to maneuver and we couldn't see any access issues, even for large motorhomes or caravans. Prior to our visit the owner Sam sent us our allocated pitch number. These pitches run sequentially from 1-6 from the entrance gate. Despite being a CL there are 6 pitches at Rivendell. 1 is a grass pitch and the remaining are all hard standing. We normally pitch on grass but were thankful for the hardstanding with the amount of rain we had during our visit. There is plenty of space between these pitches and lots of open space in front overlooking the rest of the field and hedgerow. Each hard standing pitch is serviced with a 16amp electrical hook up, fresh water tap and grey water waste. A chemical toilet emptying point, an additional drinking water tap, general waste bins and recycling are found towards the top of the field near the main entrance.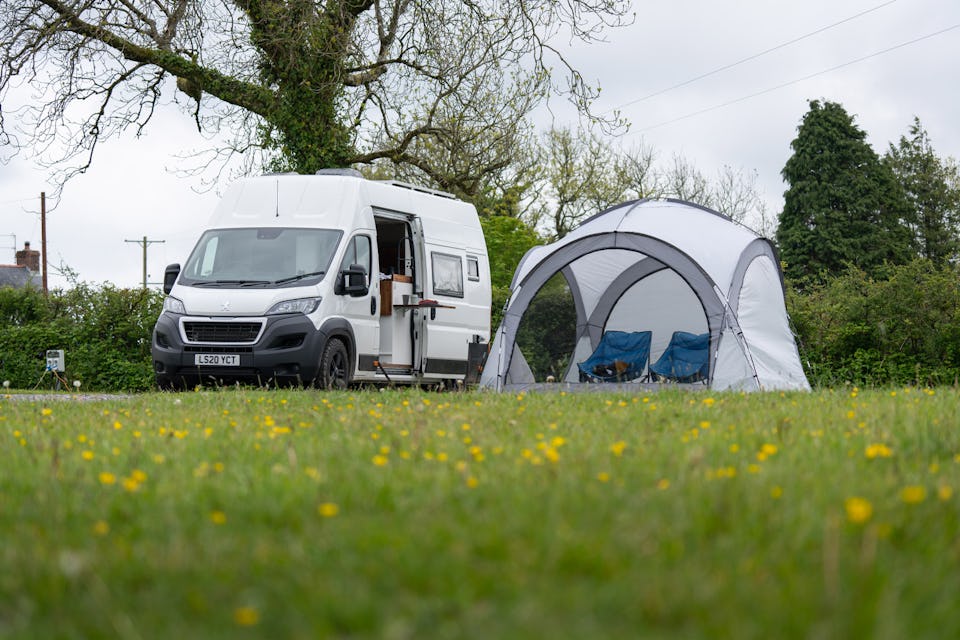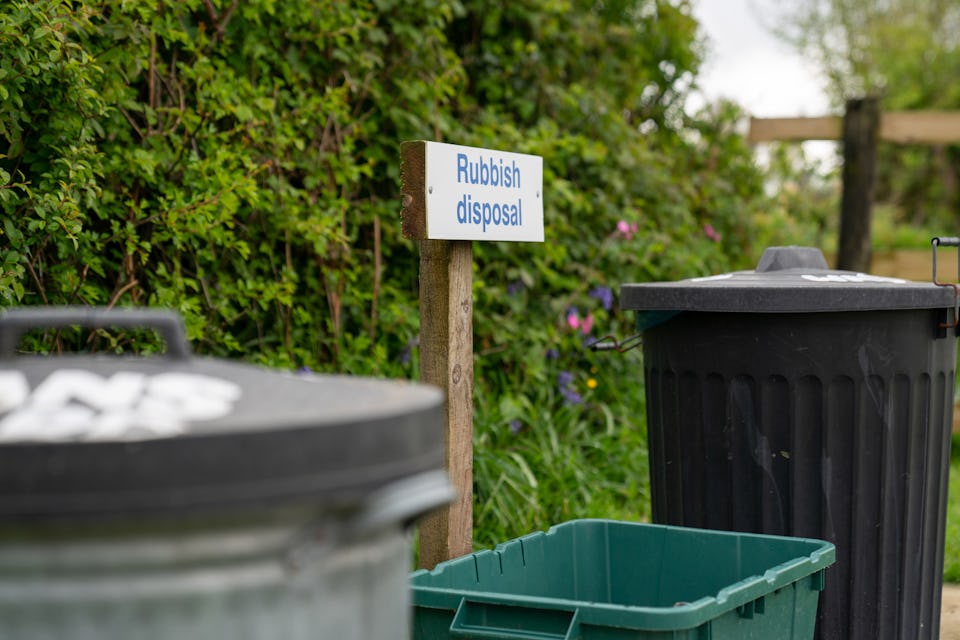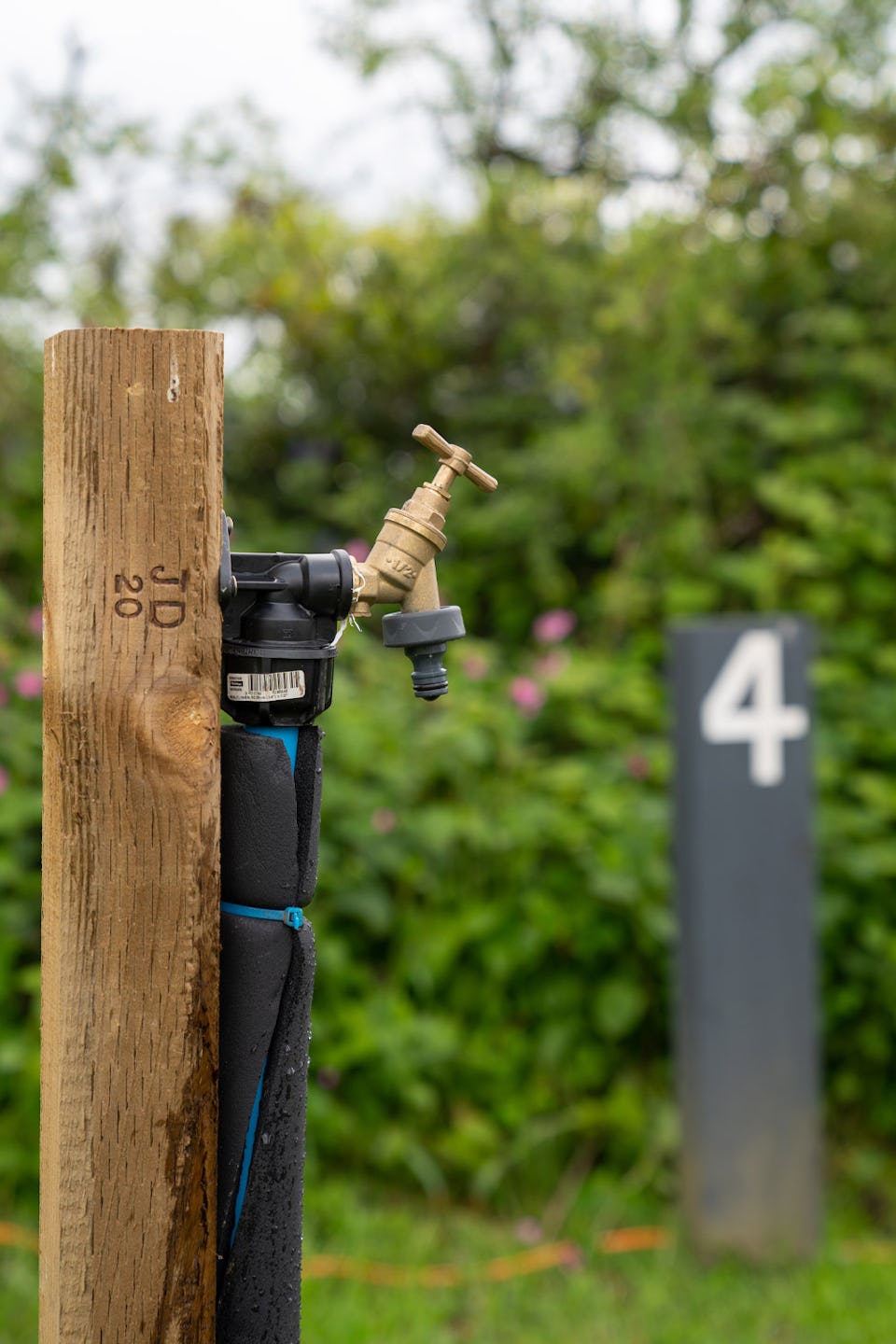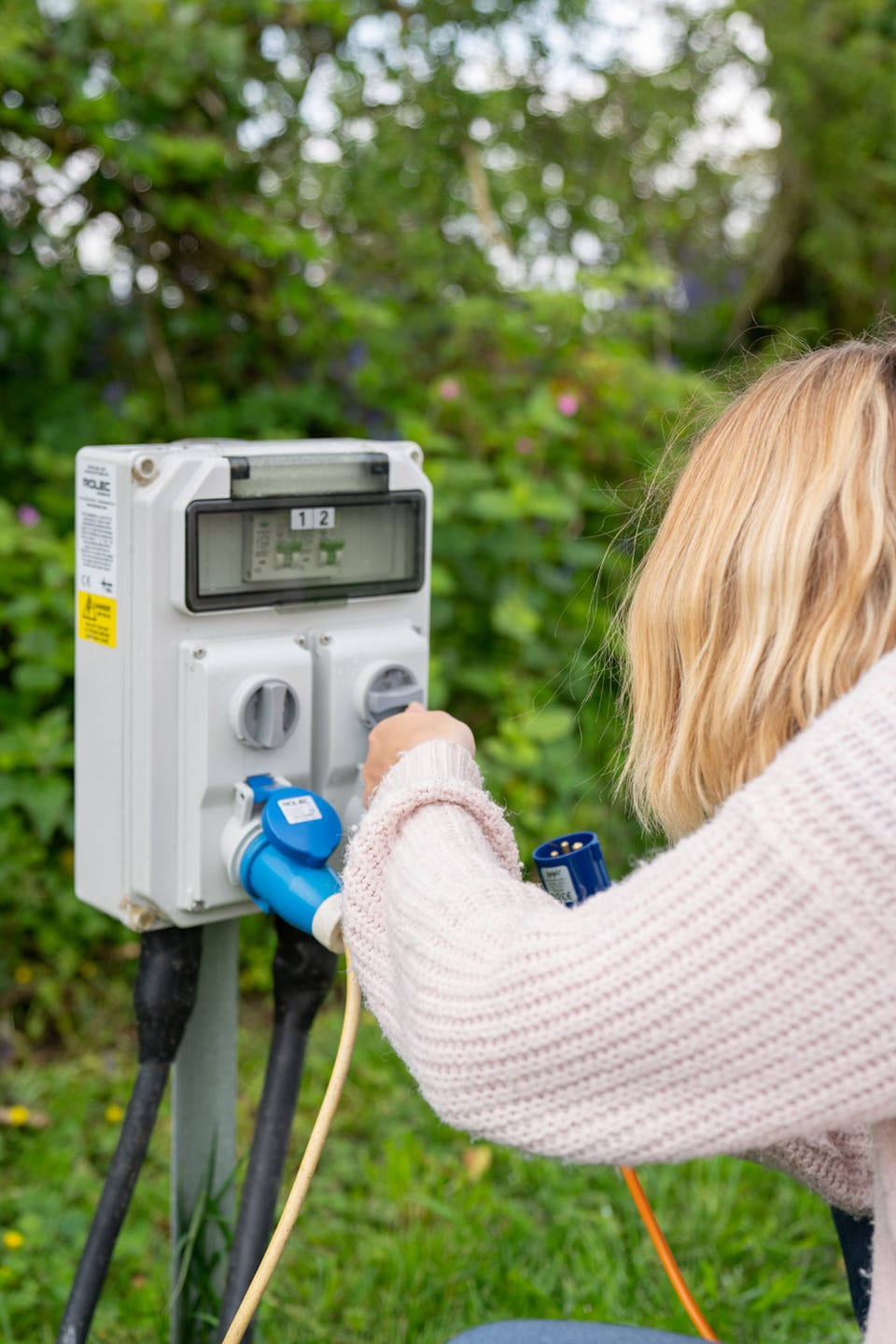 One of the benefits of rural CLs like Rivendell is the amount of space allocated for the sites. Despite the pitches being grouped together at the top of the field near the entrance, the field itself is quite large with plenty of space for the dogs (or children) past the pitches and away from other guests. We were greeted minutes after arrival by our new neighbours spaniel. We always find guests on the CLs are very considerate when it comes to having the dogs on or off lead and for us, we like having them as a talking point to say hello. When the other guests had gone out for the day we took Jeannie and Rory to the bottom of the field where they had plenty of space to play and chase a ball for a while (don't mind the teeth, they always play like this).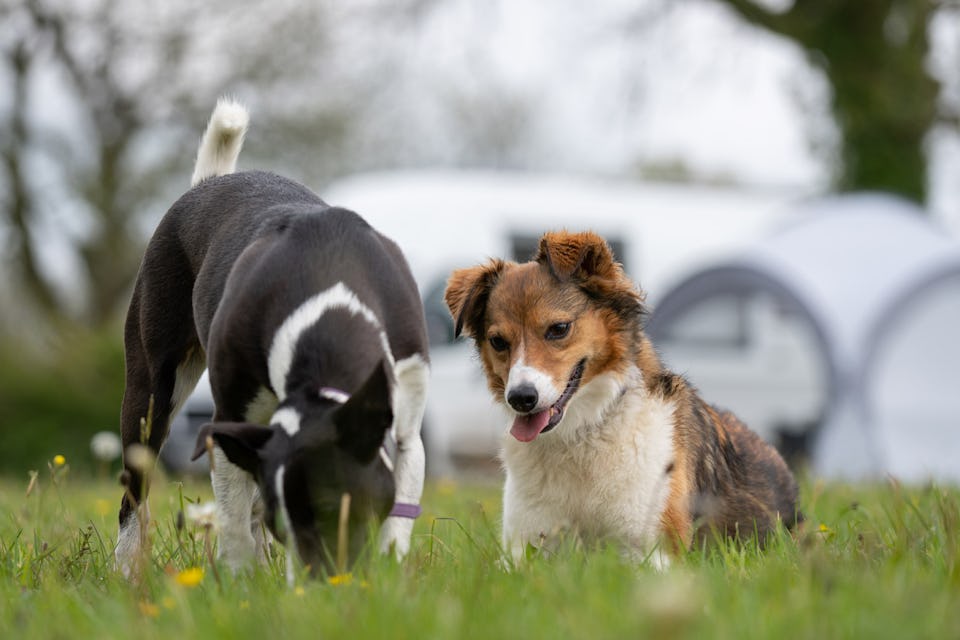 We found Rivendell CL to be quiet both during the day and also overnight. It is incredibly peaceful with no road noise or any for that matter, although in the morning you can expect to waken to hedgerows filled with tweeting birds as the sun comes up. On Saturday morning we had the chance to meet the owner Sam who was really friendly and knowledgeable of the local area. Sam even has his own YouTube channel.
A short 15 minute drive will bring you to the iconic town of Tenby, with it's colourful houses, sweeping sandy beaches and it's newest resident Wally the walrus. We suggest parking at North beach carpark which is a short distance away from town but has ample parking for vans and motorhomes. There are specific parking charges depending on the size of your vehicle. This carpark also has good access if driving directly from Rivendell. We spent the afternoon walking between Tenby North and South beach. If you are travelling with dogs then it's worth knowing that Tenby North beach has dog restrictions during the summer months but Tenby South beach has ample space with no restrictions in front of the town.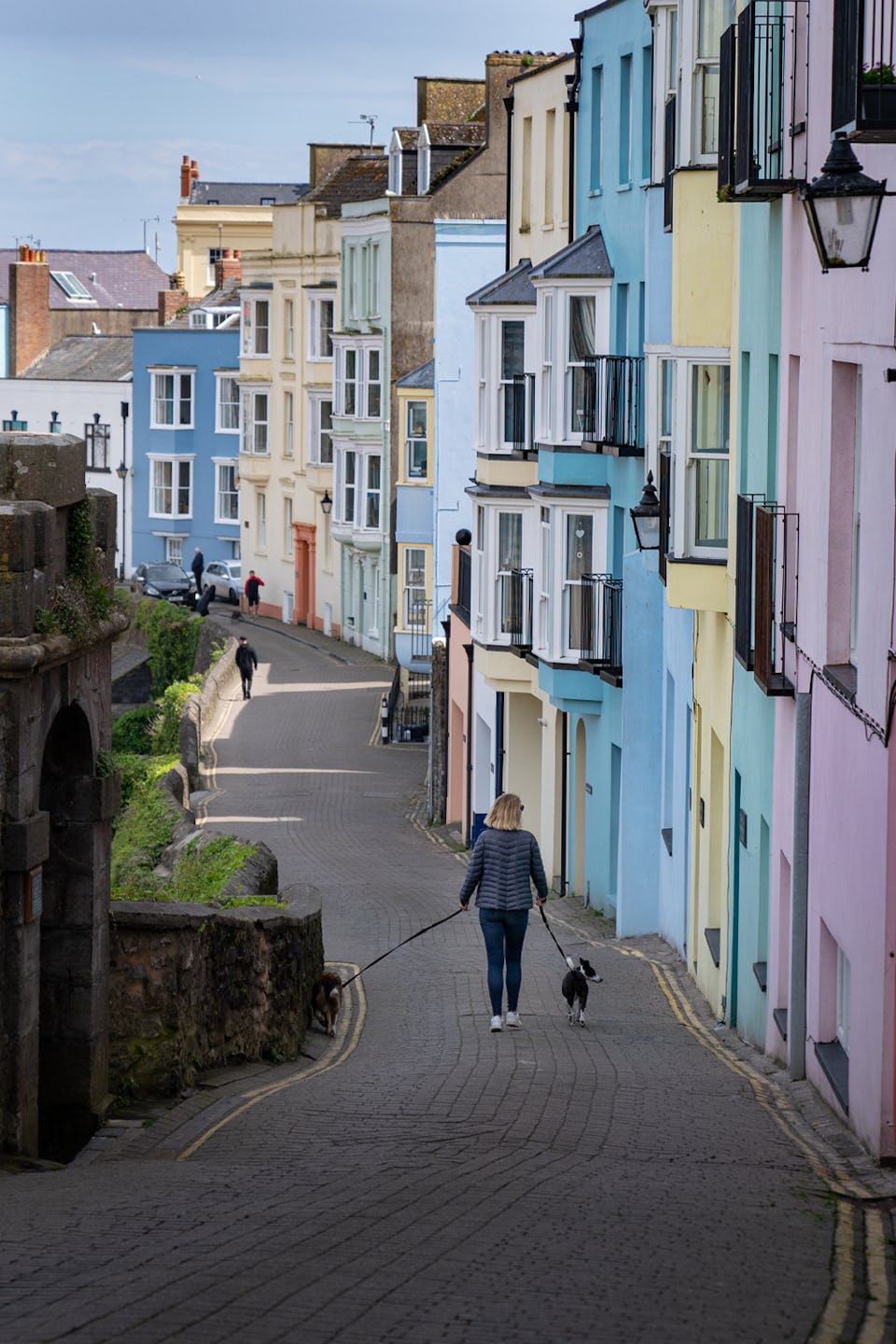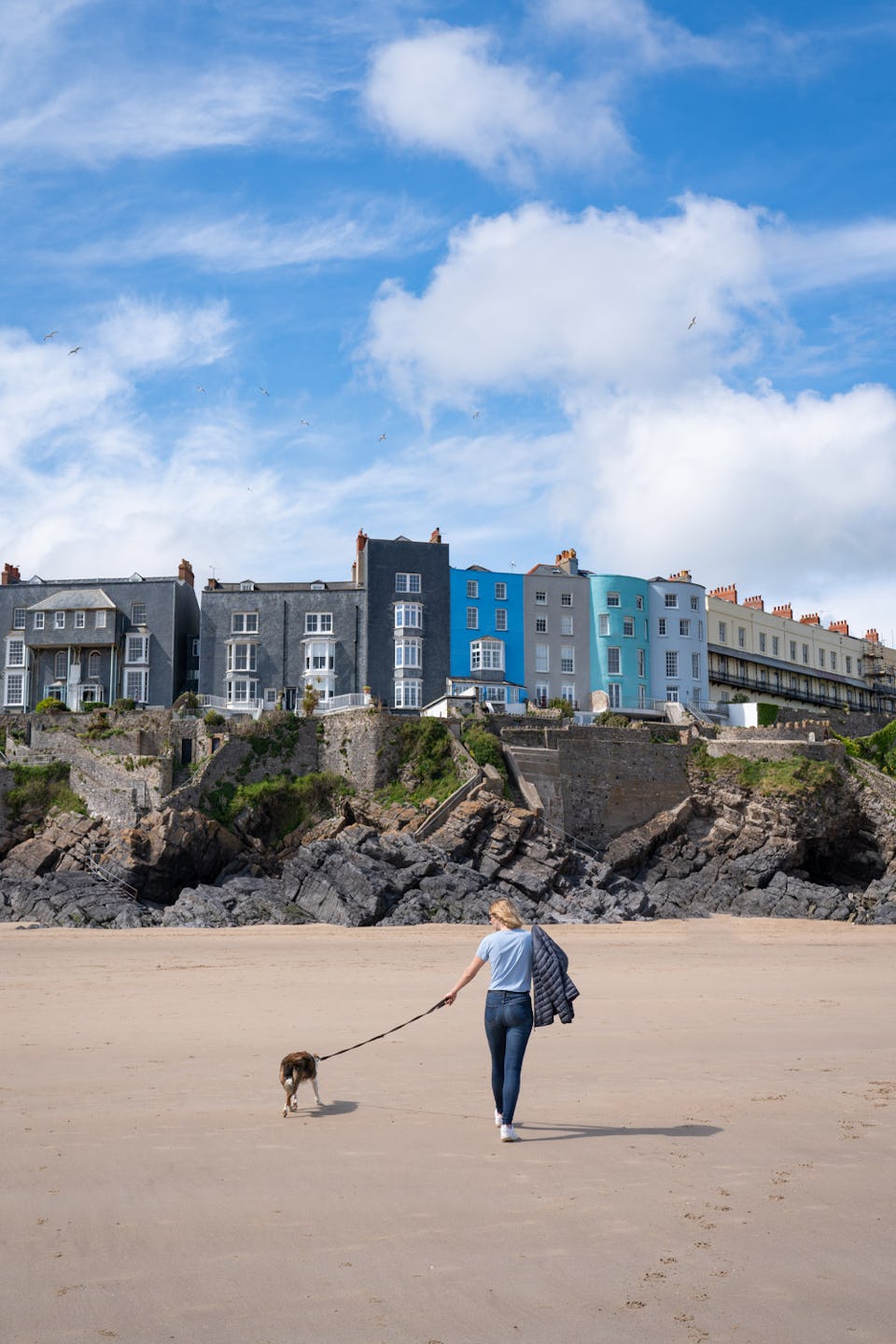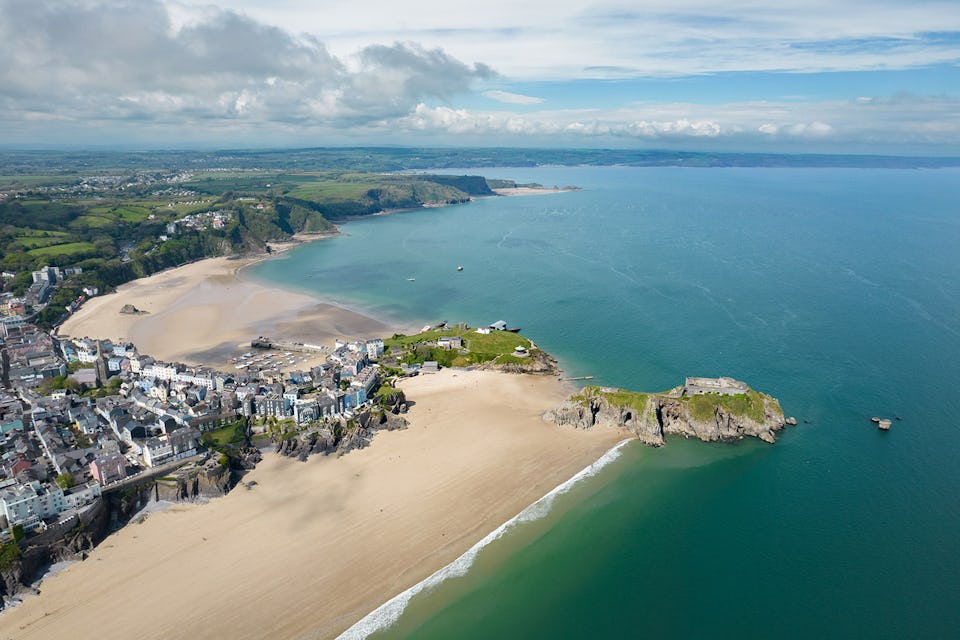 Another nice spot, with ample parking for vans or motorhomes is Wisemans Bridge which is situated between Amroth and Saundersfoot. You can walk along the coast path and through a tunnel to Saundersfoot from here in hardly any time at all. There is also a more hilly clifftop route that takes you up through the woods and offers good views to both Amroth and Saundersfoot. If you don't fancy cooking, there is also a pub located here called Wiseman's Bridge Inn, a great spot for some food and drink overlooking the sea. Another nice loop to do from the same spot is to head inland to the old ruins of the ironworks (originally opened in 1849) at Stepaside which starts off following a flat and very accessible footpath along the river.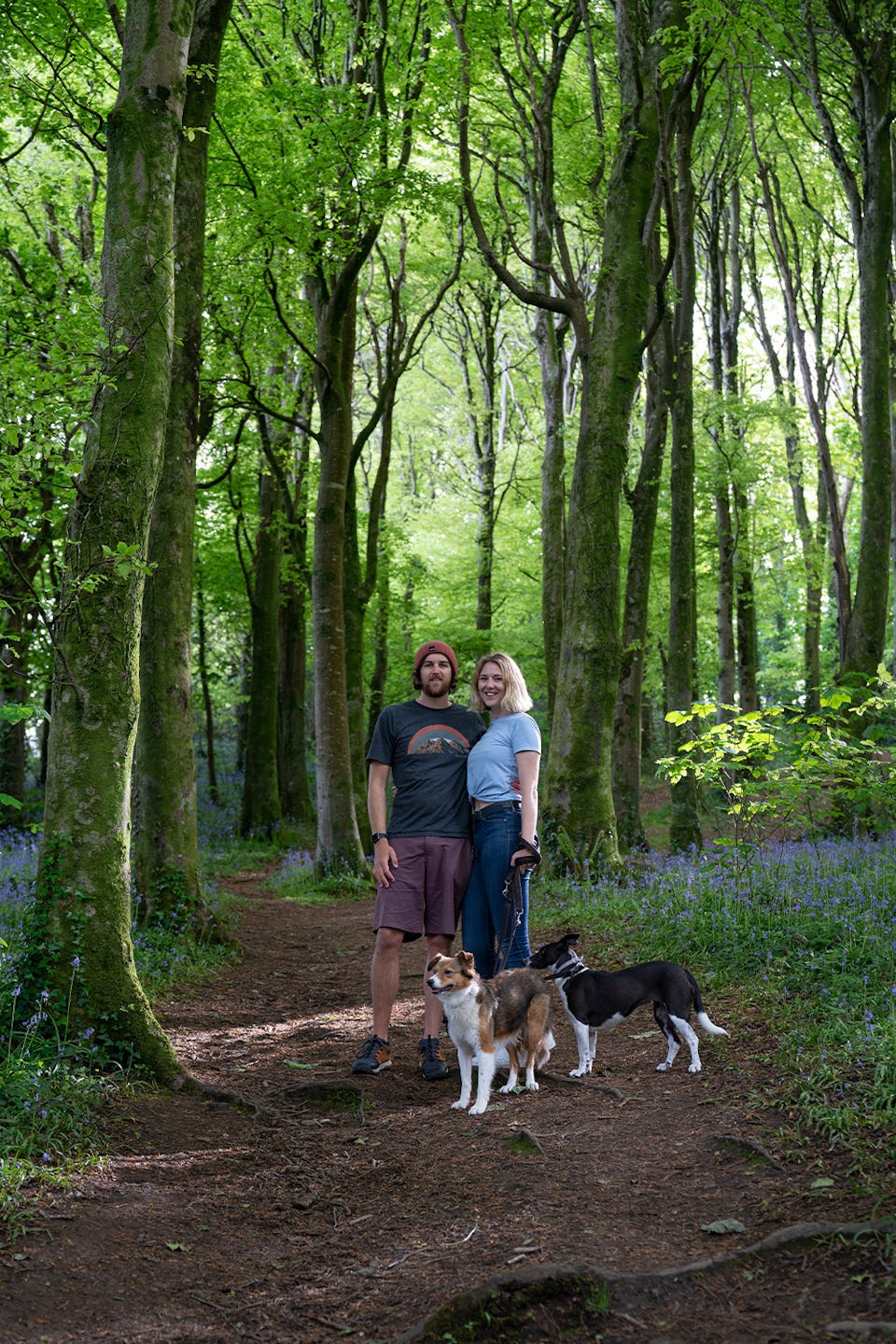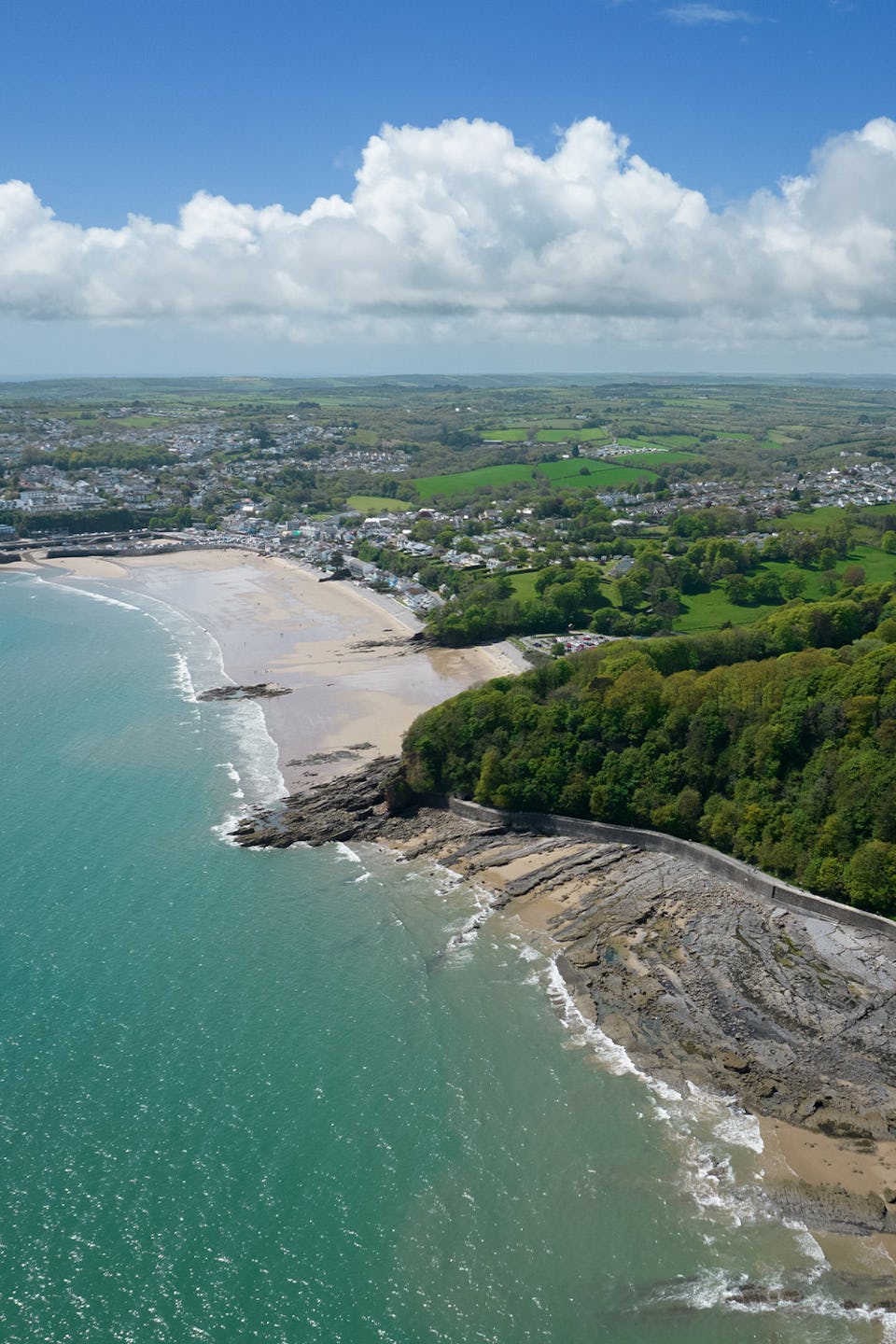 We had a really enjoyable time at Rivendell CL, the quiet location and large field are exactly what we like for a weekend away. The facilities, general tidiness and central location for visiting other areas of Pembrokeshire are also strong benefits for making a visit. The website also promotes the location as a good base for visiting Folly Farm and Oakwood theme park (under 5 miles away) although these aren't personally the types of locations we would visit.