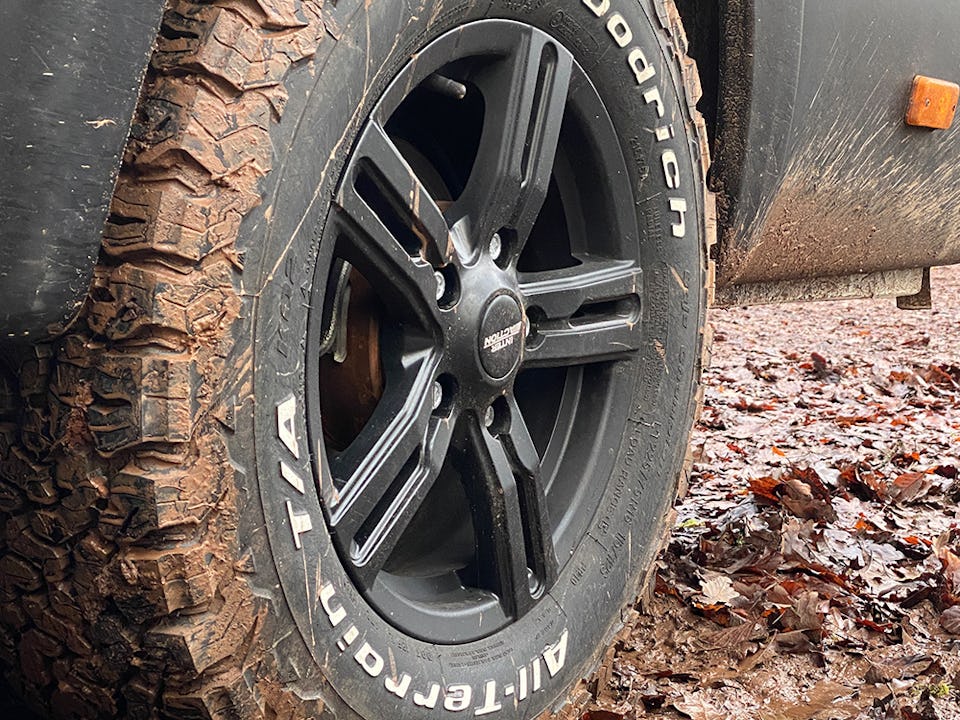 All Terrain Tyres for Vanlife
When we first ordered our van from Peugeot we had originally specified for it to ship with 16" Peugeot alloy wheels. On arrival, the wheels were missing and instead of refusing the delivery we took a credit from Peugeot for the wheels and kept the steels it shipped on. There are a few different stock sizes of wheels and tyres for the Boxer/Relay/Ducato vans so if you are shopping around it is worth doing some research. Hopefully, the below might be useful.
Stock Peugeot Boxer L4 H3 setup (20 plate)
Continental Contivan Contact 100 tyres 215/75/16
Size 21 socket required
New wheel setup
BFG KO2 tyres 225/75/16
Inter Action 16" load rated alloys
5 x 130 PCD
Recommended at 50PSI
Size 19 socket required
We specifically wanted to change the tyres to something a bit more suitable for the terrain in Wales where we live, but also the likely locations we will end up taking the van. At max weight, we were concerned that we would get stuck in the first rut or wet off-road section we try to drive on.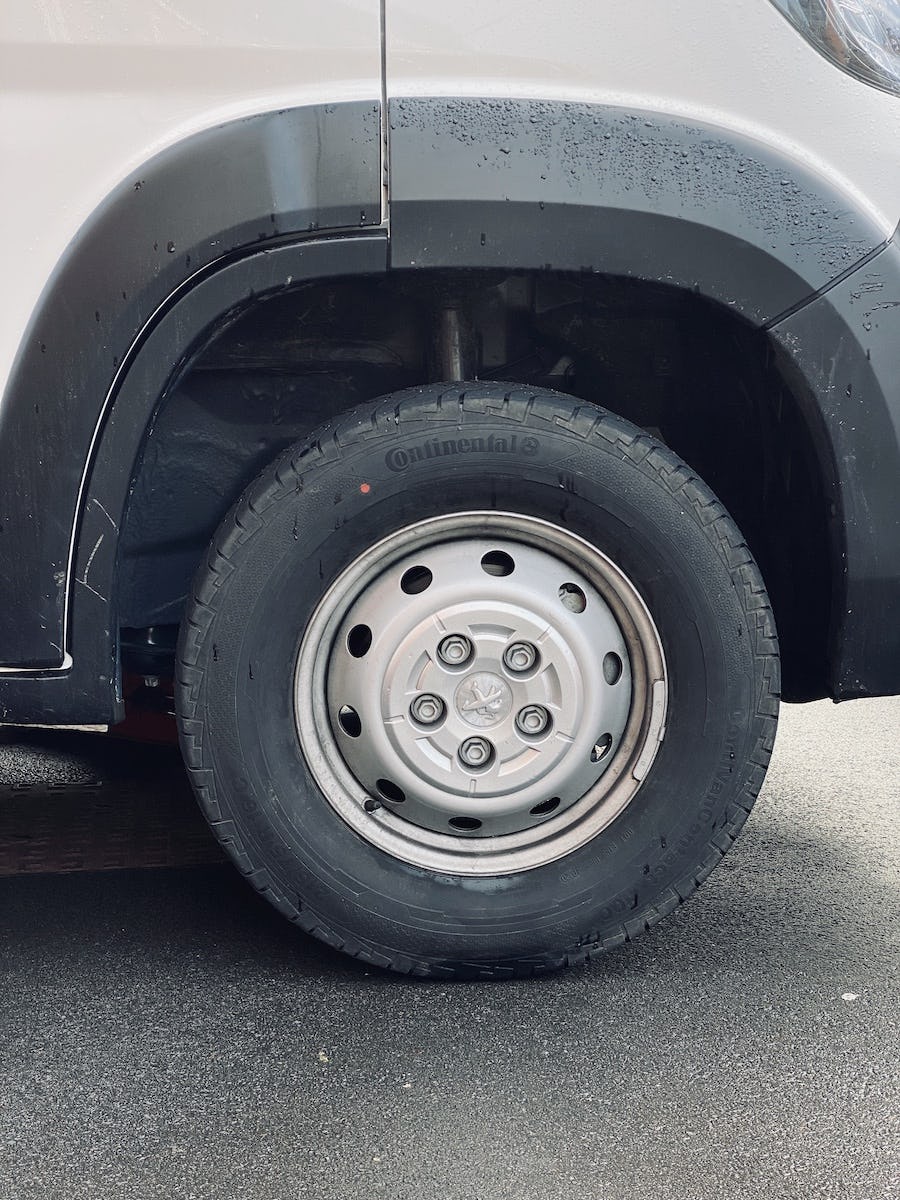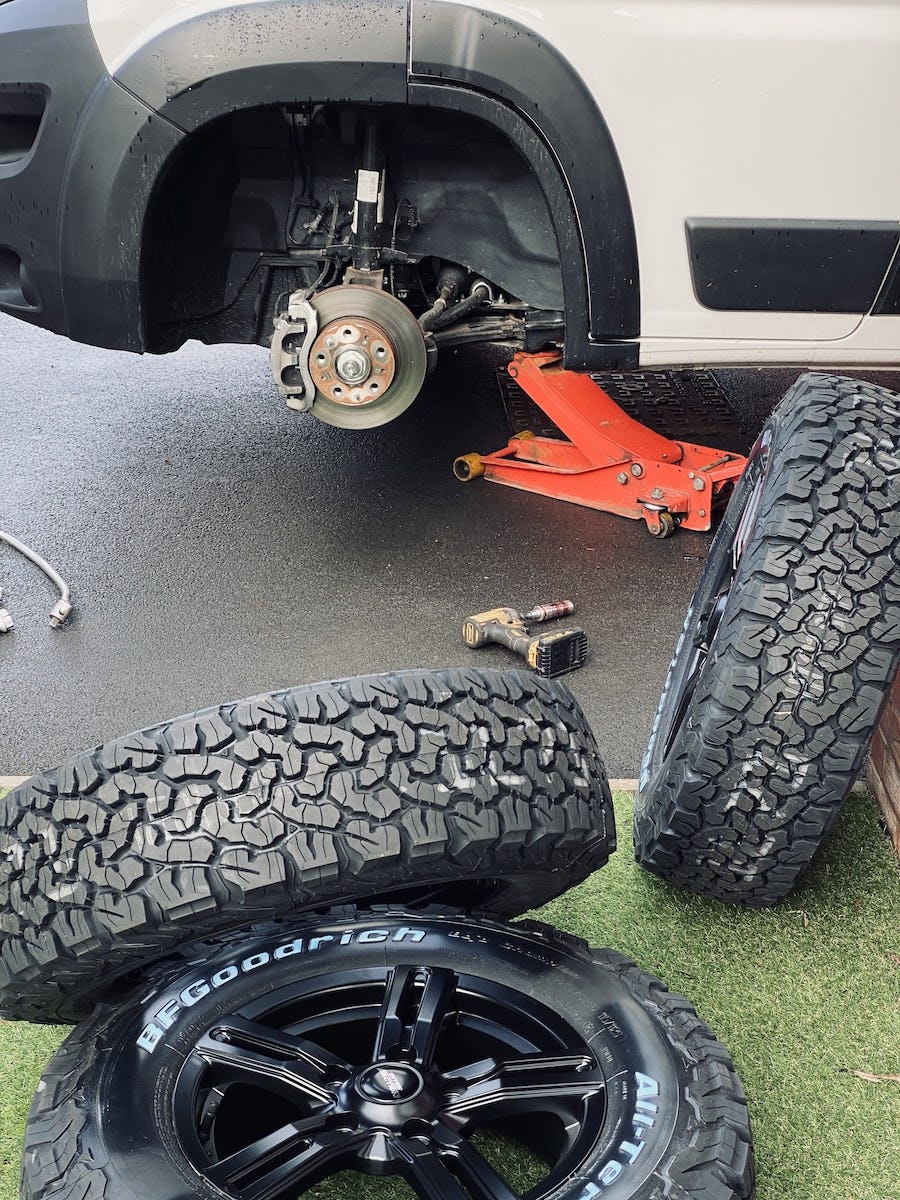 It is worth noting that from moving from steel to alloy wheels you will likely need new bolts, and also a new locking wheel nut. The overall radius of the new BFG tyre setup is the same as our previous setup however the thick tread and all black alloys certainly give the illusion of filling the arches better. The AT tyres are also 225 vs 215 but there are no issues with rubbing, even on full lock. We've had the new wheels and tyres on the van for the last couple of trips during UK winter and they have been brilliant on the muddy singletracks and fields we have taken the van down. The only downside of note is the fuel economy which has definitely been knocked down by 3-4 MPG.
The reason we specifically went for the BFGoodrich T/A KO2 vs other options like the cross climates from Michelin was the more aggressive tread pattern and use of mixed road / off road performance. The KO2 tyres are rated as an all season tyre, are mud and snow rated, and also include the 3PMSF symbol which highlights winter excellence. The 3PMSF (Three peak mountain snow flake) means that the tyres have been certified to retain their performance in temperatures below zero.